Let's Get to Know Glacier Park Boat Company
May 3, 2023 / updated June 15, 2023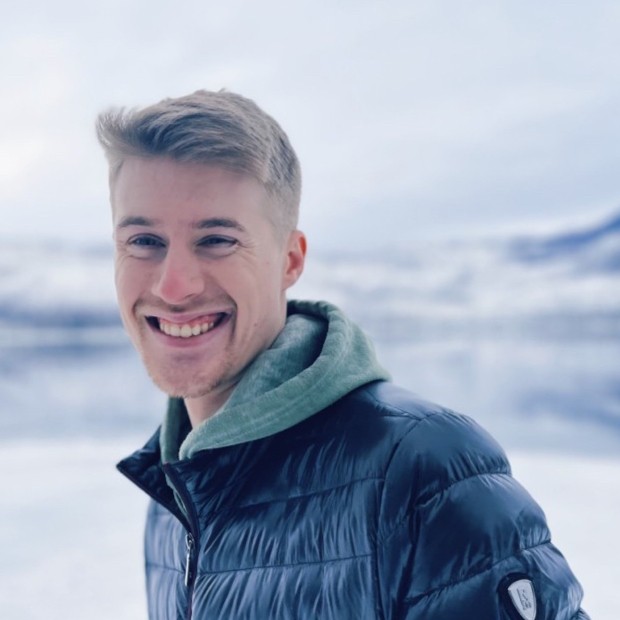 Picture yourself on the shores of Lake McDonald waiting to board one of the historic hand crafted tour boats of Glacier National Park. A warm summer day is dashed by a cool wind sweeping off the glacially fed mountain lake. Docked just behind the iconic Lake McDonald Lodge the stunningly maintained 70 person cruise vessel is well nearing its 100th anniversary. Built in 1930 and having spent its entire life cruising the waters of Lake McDonald the Glacier Park Boat Company provides a unique must-experience tour.
Glacier Park Boats is one of the premier concessionaires of Glacier National Park offering scenic boat tours on numerous lakes throughout the park. Not only are the tours a great way to experience Glacier, they are very much a part of the park's history. While the scenery of Glacier National Park is hard to beat, the boats themselves are gorgeous pieces of living history and an exciting step back in time.
We know well enough that planning a trip to Glacier National Park can be a bit tricky, and just trying to figure out where to go and what to do can feel a little overwhelming. So, to break things down and get to know GPBC a bit better I met up with my friend Jodie, coming into her second summer with Glacier Park Boats, and asked a few questions.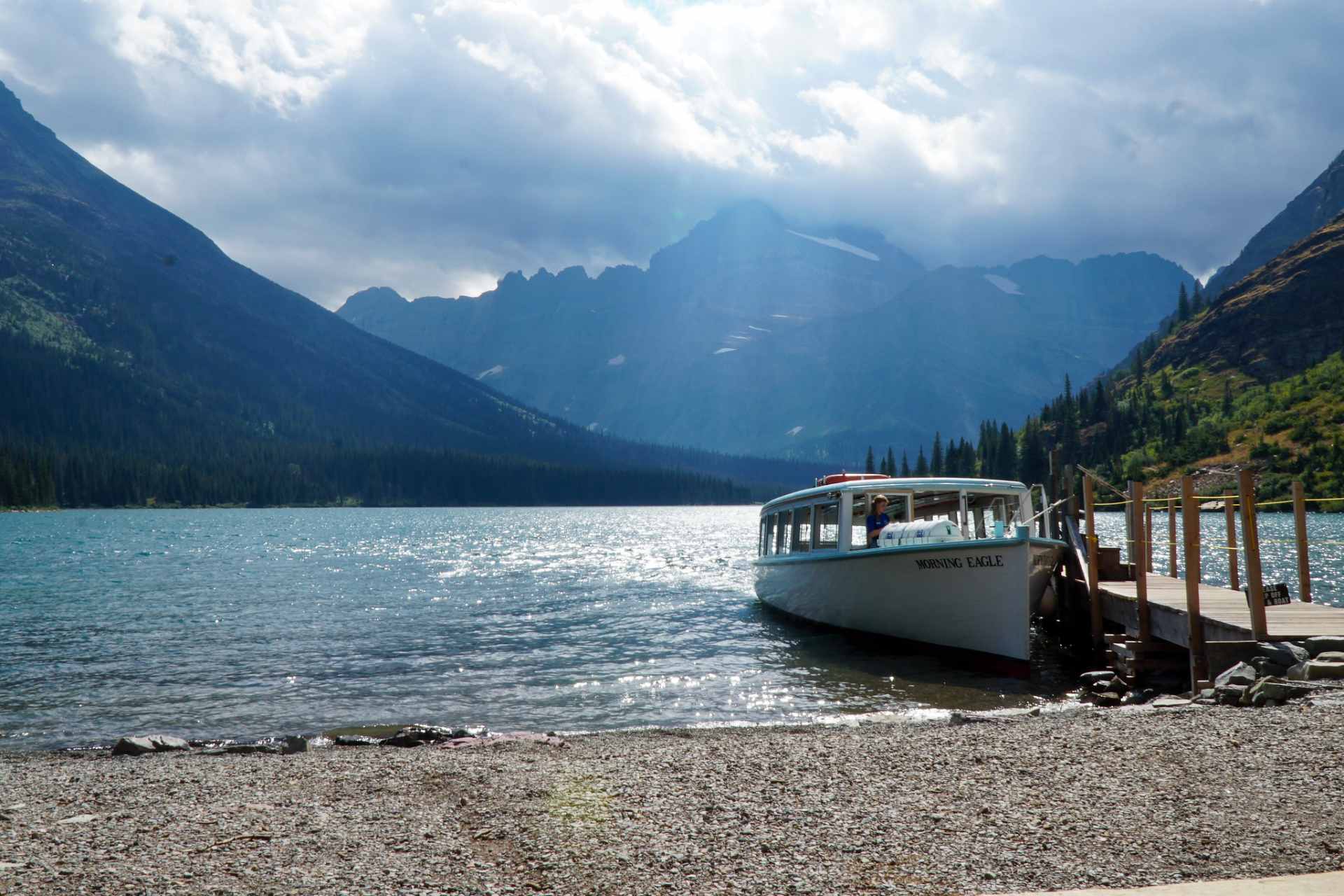 Tell me a bit about Glacier Park Boat Company
Jodie: Glacier Park Boat Company dates back to 1938, when Mr. Arthur J. Burch, a banker in Kalispell, purchased the contract to provide tour boat services in Glacier National Park from J.W. Swanson. Captain Swanson was a prolific boat builder on Flathead Lake and was one of the first to build and operate boats for transportation and scenic cruises on the lakes in Glacier National Park.
He operated his own boat concession and provided boats and assistance for the Glacier Park Hotel Company, the Great Northern Railway's tourism subsidiary in the park, and the Glacier Park Transport Company on Lake McDonald. This historic tour boat company, which stemmed from Captain Swanson's masterfully built tour boats, has remained in the Burch family for more than 75 years.
How many tours do you offer? What lakes?
Jodie: We offer four boat tours in different locations of the park, on the West side of the park we have a tour at Lake McDonald, and on the East side of the park we have tours on Two Medicine Lake, St Mary Lake and the Many Glacier tour encompasses two lakes which are Swiftcurrent Lake and Lake Josephine.
Do you offer rentals?
Jodie: We do offer rentals from Lake McDonald Lodge, Apgar Village, Two Medicine Lake and at Many Glacier on Swiftcurrent Lake. Rentals include Kayaks, Canoes, Rowboats, Paddleboards and Motorboats.
Can you tell me more about one-way tickets and guided hikes?
Jodie: One-Way-Return tickets are great for those who want to get a head start on the trails, you can go hiking in the morning and then cut a couple of miles off your hike by taking the boat for the return trip back to your starting point. We offer these tickets at Two Medicine and at Many Glacier.
We also offer guided hikes after July 1st, you would book the Scenic Tour + Optional Hike, this is a round trip boat tour with an optional guided hike included in the price. The guided hike we offer at Two Medicine goes to Twin Falls waterfall, a cool double waterfall with pools you can dip your feet in, the hike is an easy 1.8 miles round trip from the boat. At Many Glacier the guided hike goes to Grinnell Lake, a beautiful hike through the forest ending at the Gorgeous blue waters of Grinnell Lake. This hike is also an easy 1.8 miles round trip from the boat. Then head back to the boat for your return trip back to your starting point. All tours are narrated, and the guided hike is a great way to learn more about the area.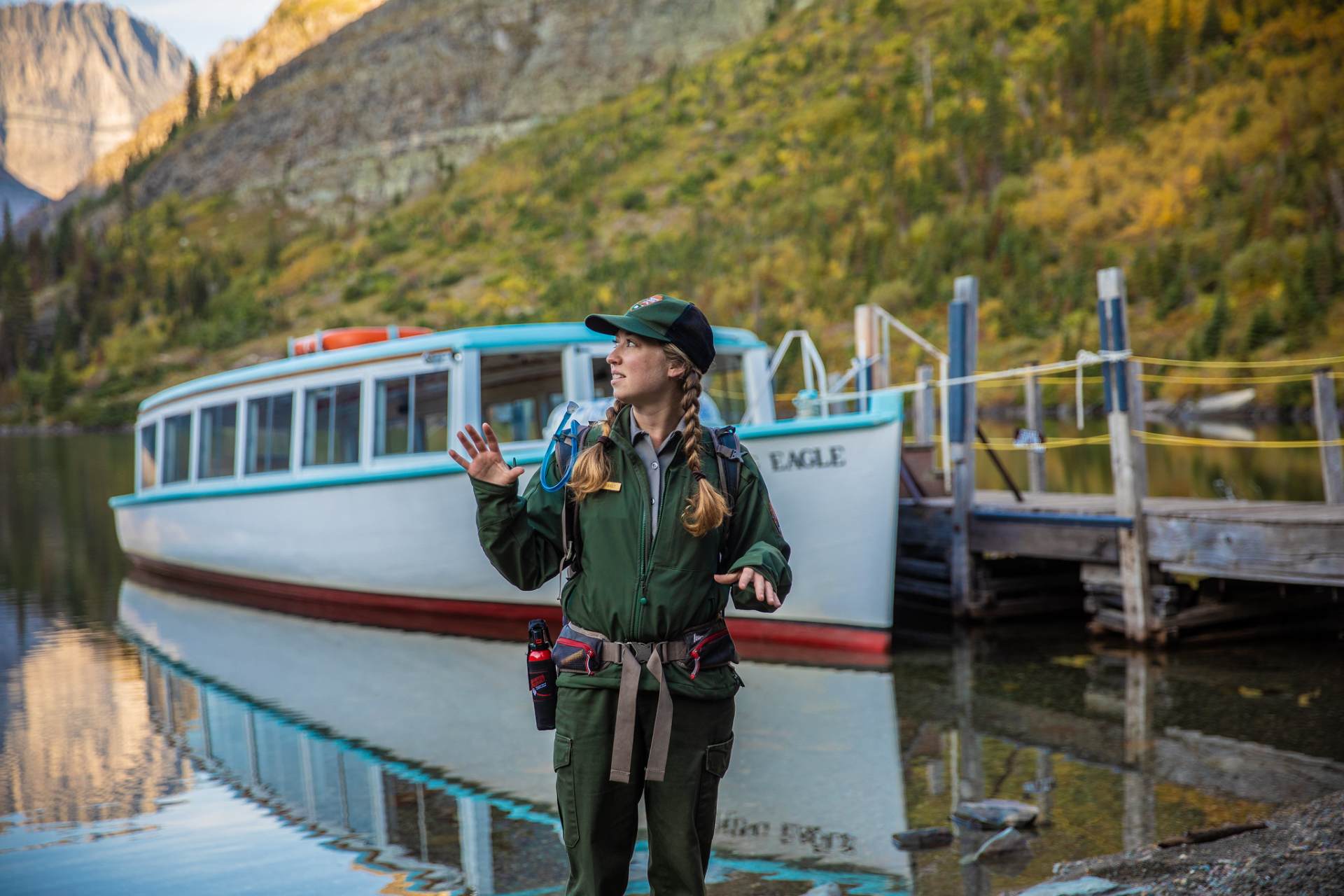 Does a GPBC reservation work in place of a traditional vehicle reservation?
Jodie: Yes, Boat tour and Rental reservations include Vehicle Reservations for the day of your tour, the vehicle reservation is specific to the area your tour or rental is booked.
What are the most popular tours?
Jodie: All the tours are popular! It really depends on what you are looking for in your boat tour, if you want to go for a hike from the boat then Two Medicine & Many Glacier would be amazing. If you want a relaxing scenic tour then Lake McDonald or St Mary Lake would be ideal. People are drawn to different areas depending on their interests & where they are staying, they are all beautiful you really can't go wrong.
When do tours start selling out?
Jodie: We open reservations 1 year in advance, tours will start selling out in March-April.
Do you have a personal favorite tour?
Jodie: I love Two Medicine! It is spectacular, it has great hiking and I love the native history of the area.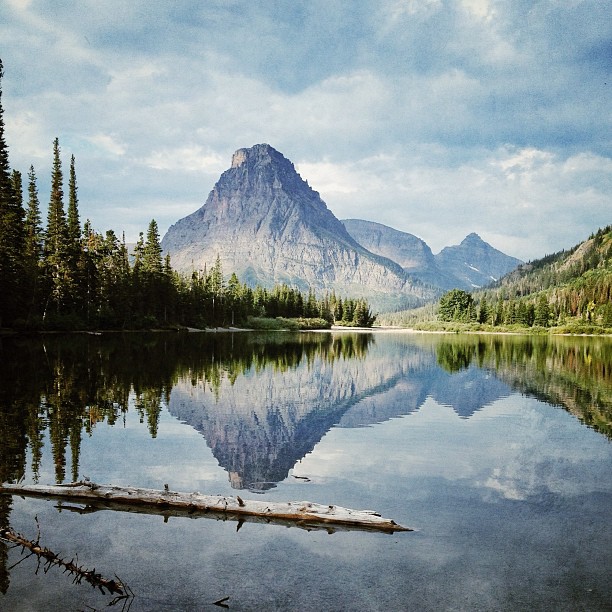 Any last minute tips or advice?
Jodie: Book your tours in advance! Also, a lot of people get worried that there won't be anything to see if the Going-to-the-Sun is not open, but there is so much to see! Do boat tours, rent bikes to bike up the GTTS, or paddle on the lakes. Vehicle Reservations are not required on the East side of the park until July 1st so make the most of that.
---
Glacier Park Boat Company is in operation on multiple lakes throughout the park from May through September and can be an excellent way to break up the pace of multiple day hikes or cooldown after an early morning hike. Be sure to add any one of GPBC's scenic boat tours to your Glacier National Park trip this summer!
Want to know more about Glacier Park Boats? be sure to check out their website for detailed histories of each boat, additional FAQ's, hiking suggestions, and much more.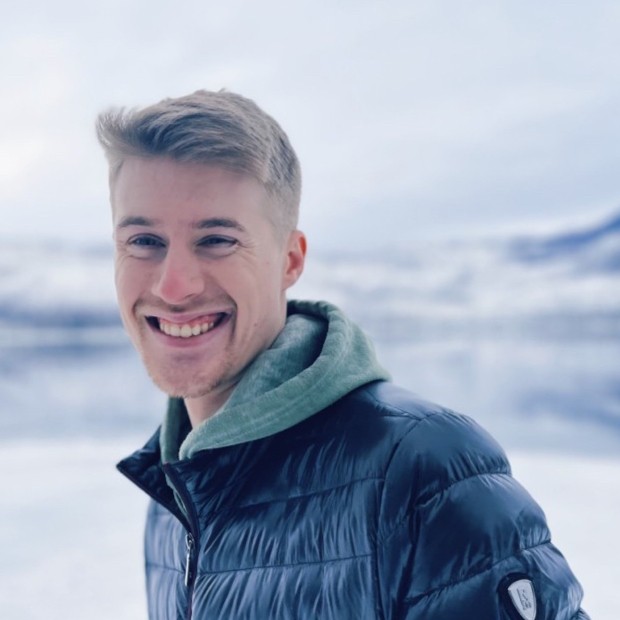 Hunter C
Montana Local, Adventurer
Hunter is a Whitefish local who grew up with a love for his home and a passion to share it with others. With a career stretching from his first job at Loula's Cafe to hotel concierge, tour guide, and travel agent he has an intimate, first-hand relationship with all aspects of travel in Northwest Montana.
Get on the water near Glacier National Park
Experience a lake day with one of these water based tours or rentals!