Homepage
/
Travel Tips
/ Going to the Sun Road Tickets & Open Times: Everything You Need to Know to Access Going to the Sun
Going to the Sun Road Tickets & Open Times: Everything You Need to Know to Access Going to the Sun
May 25, 2022 / updated April 24, 2023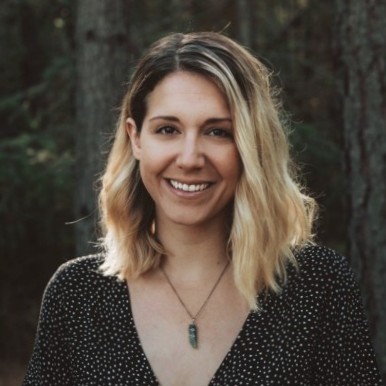 Over three million people visit Glacier National Park every year with plans to experience the famous Going-to-the-Sun Road and the incredible activities it provides access to. But year after year, getting into Glacier is has become an incresingly difficult task.
In an effort to help reduce crowding, improve traffic flow, protect park resources and enhance visitor experiences and safety, a ticketing system is now in place. There are different types of tickets and reservations that are required for entering the park and it can be confusing trying to figure out which ones you need. This guide breaks it all down for you.
When is Going-to-the-Sun Road Open?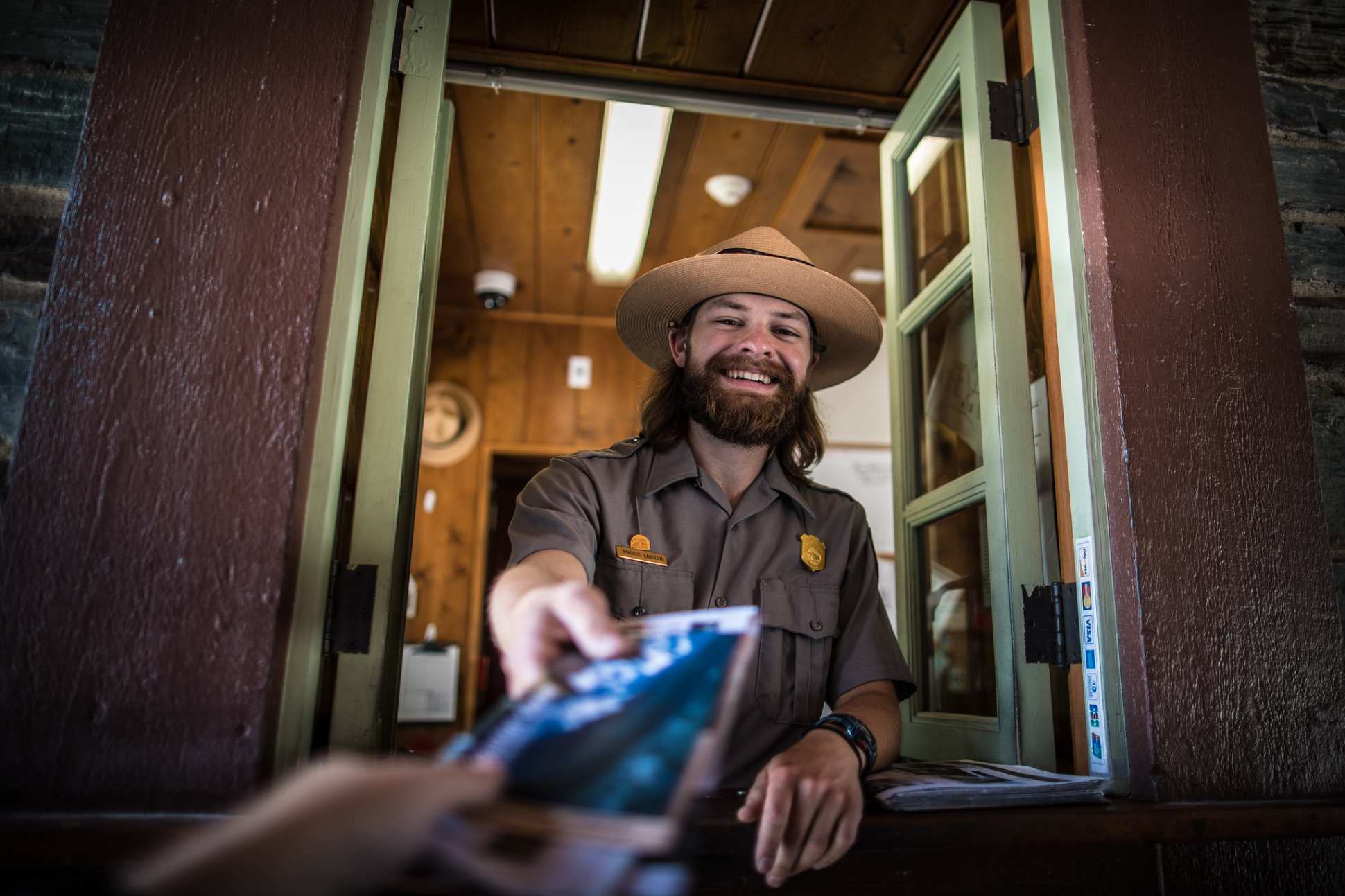 The entire 52 miles of The Sun Road is usually open from late June to the middle of October, but the exact dates are entirely dependent on weather and road conditions. The Going-to-the-Sun Road will open in stages in spring as weather improves and snow removal is underway.
Before the road is opened to vehicles, bicyclists will have access. Additionally, even when the road is not completely opened, you can still access the lower sections year round.
Always check the road conditions before you visit. And take a look at our Ultimate Guide to Going to the Sun Road for local tips on how to enjoy Glacier!
Do you need tickets for Going-to-the-Sun Road?
You'll need two different types of paperwork to access Going-to-the-Sun Road, depending on when you visit; a Park Pass and Vehicle Reservation. The amount of reservation tickets available is determined by how much of the road is open. The current maximum daily capacity is estimated to be 4,600 vehicles per day when the road is completely open. Read below for detailed information on which tickets you'll need and how to obtain them.
How the Going-to-the-Sun Road ticketing system works

To visit the Going-to-the-Sun Road, two types of tickets are required, depending on the date and time you visit.
1) Park Pass - A Park Pass is required for all visitors to Glacier National Park, regardless of date or time. 2) Vehicle Reservation OR Service Reservation - You'll need one of these two options.
Vehicle Reservation: required for access along Going-to-the-Sun Road between May 26th and September 10th, 2023 (roughly Memorial Day to Labor Day).
Service Reservation: for visitors with lodging, camping, or an activity reservation.
Let's break that down a little more:
Park Pass:
This is the "easy" one and can be purchased online or at the entrance station when you arrive at the park. If the entrance station is not staffed when you arrive, a self-registration area is available.
Private Vehicle 7-day pass: $35. Admits the passholder and up to 15 passengers of a single, private, non-commercial vehicle (car/truck/van).
Motorcycle 7-day pass: $30. Admits the passholder and passenger of one motorcycle.
Individual Pass: $15-20. Admits one individual bicyclist, hiker, or pedestrian visiting without a private vehicle. This may apply to select shuttle services as well.
Annual Pass: $70. Admits the passholder, passenger of one motorcycle, or up to 15 passengers of a single, private, non-commercial vehicle (car/truck/van).
America the Beautiful Pass: provides access to more than 2,000 recreation areas.

Annual - $80
4th Grade Pass - Free for the duration of the 4th grader's school year though the following summer (September-August)
Annual Pass for Military - Free
Access Pass – $10 for people with permanent disabilities
Volunteer Pass - Free for volunteers with with 250 service hours with federal agencies that participate in the Interagency Pass Program
The 7-day passes can be validated on any day within the 7-day window, though the park encourages people to validate their vehicle reservation on the first day if possible.
The pass can be printed or downloaded to your phone. IMPORTANT - Service is very limited in the park, so make sure the pass is printed, downloaded, or screenshot ahead of time. Passes are non-transferable, non-refundable, not replaceable if lost or stolen, and are void if altered or reproduced.
In addition to a Park Pass, visitors must have one of the following for access to Going-to-the-Sun Road:
Vehicle Reservation:
Required for each vehicle accessing Going-to-the-Sun Road from the West Entrance Station, Camas Entrance Station, and the St. Mary Entrance Station (Rising Sun Checkpoint) from May 26 through September 10, 2023. It is valid for 3 days and the cost is $2.
Introduced in 2022 a North Fork reservation is also required for vehicles entering at the Polebridge Entrance Station to Glacier National Park and is valid for 1 day.
New in 2023 are required reservations for both the Many Glacier and Two Medicine valleys. 1-day reservations will be required at both entrance stations from July 1 through September 10, 2023.
All reservations must be obtained online at recreation.gov or:
by calling the Reservation Line: 877-444-6777
Reservation International: 606-515-6777
Reservation Line (TDD) 877-833-6777
or by using the recreation.gov mobile app (iOS/Android).
How to Make Your Online Going-to-the-sun Reservation Online: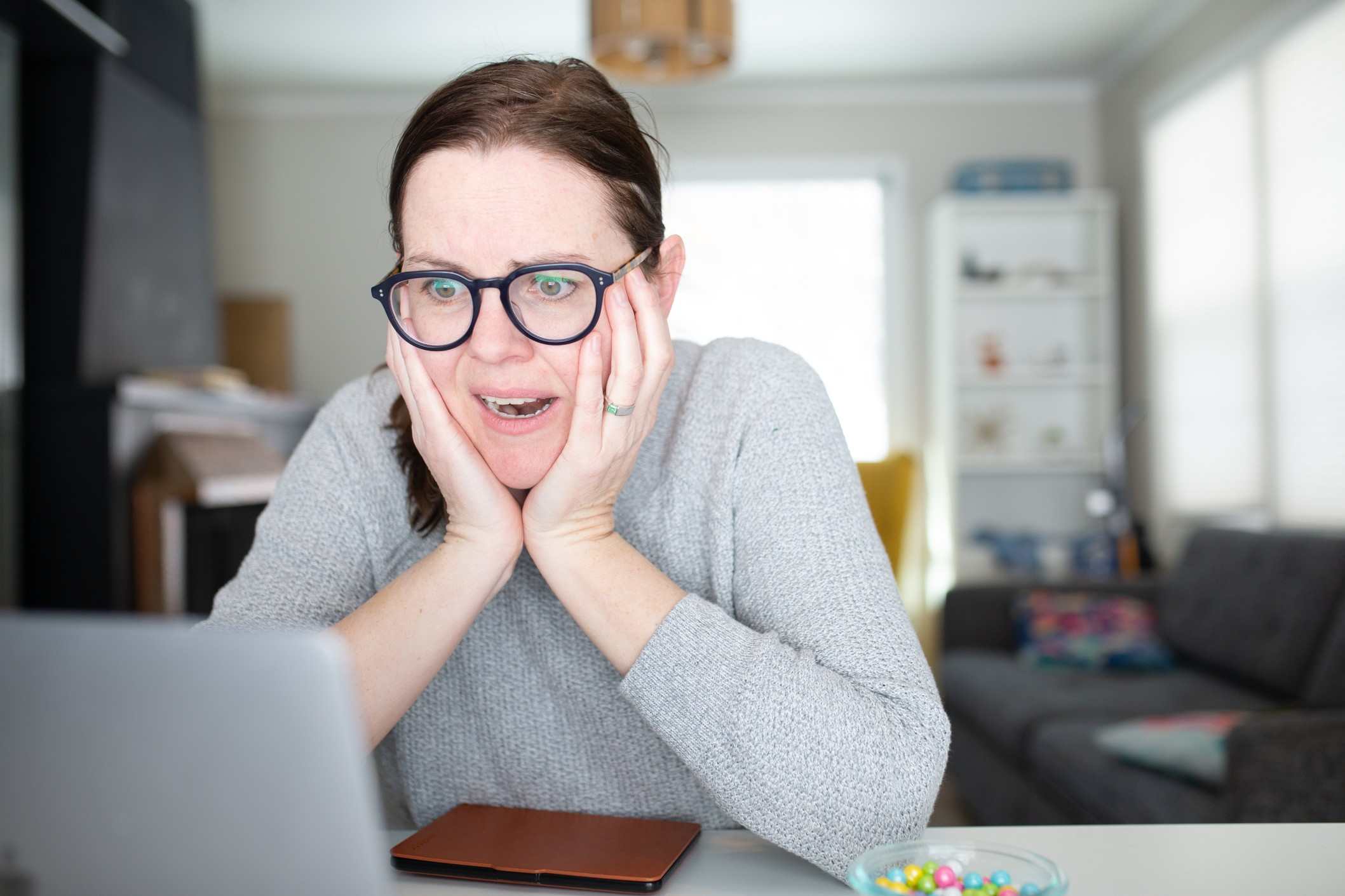 Trust us when we say we know exactly how frustrating it can be to try and get reservations with limited supply available. For the least painful experience possible we recommended to set up your Recreation.gov account in advance and familairize yourself with the site. You can also find a few more helpful tips on vehicle reservations directly from Glacier National Park.
After creating an account, you can follow this link or use the site's search bar to bring up the 'Glacier National Park Vehicle Reservations' option, then click the blue 'Book Now' button for the respective ticket.
Next, click on the calendar icon in the date box to view the calendar and select the day you're hoping to reserve. You'll see the days have different color backgrounds and letter designations. The Blue 'A' indicates it's available, and dates in gray are unavailable. The yellow dates with 'NR' means that there are still tickets available that have not yet been released. When you click on a date that has tickets available, you'll be able to see how many tickets are left.
Click on the 'Quantity' box and you'll be able to select a ticket for a vehicle or a motorcycle. These tickets are valid for 3 days and you only need one per vehicle. Note that you can only purchase 1 ticket here. If you need to make a reservation for multiple vehicles or motorcycles, or for a second time frame, you'll need to go complete the process again.
Next click the blue "Add to Cart" button. If you haven't logged in or signed up for an account yet, you'll need to do so at this point to proceed. Then, you'll see a page with your order details, you'll have 15 minutes to complete the order. Verify your contact information and scroll down to read the 'Need to Know' information and click to confirm that you have read it. Next, click the blue 'Proceed to Cart' button. Verify that all the information is correct and then click to proceed to payment.
Exceptions to required vehicle reservations or if you're not able to secure a reservation
Vehicle reservations are not required for visitors who:
Enter the park before May 26, 2023 and after September 10, 2023.
Enter the park at West Glacier or St. Mary before 6am or after 3pm. The park is open 24 hours a day. *Check to enure there is not road construction or other limiting factors during these hours. *
Enter the park at the St. Mary, Two Medicine, or Many Glacier Entrances prior to July 1, 2023.
Enter on foot or bicycle.
Have a service reservation for camping, lodging, or activity (see below).
Service Reservation:
Visitors with lodging, camping, transportation, or activity reservations can use their service reservation confirmation in lieu of the traditional vehicle reservation. This will be valid only for the date(s) of your service reservation.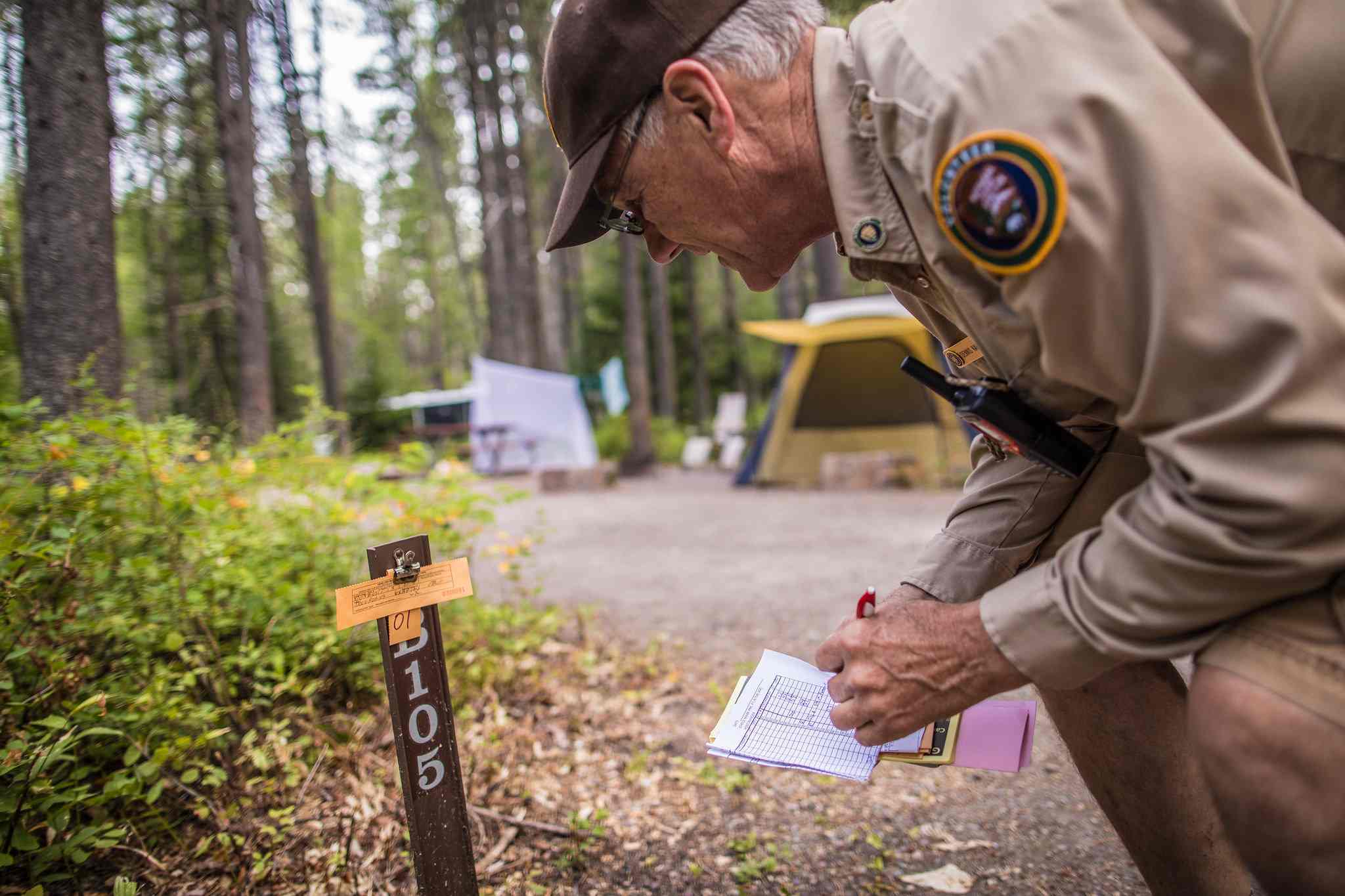 Valid for visitors who:
Have overnight reservations including campgrounds, the Apgar Village Inn, Lake McDonald Lodge, Rising Sun Motor Inn, Granite Park and Sperry Chalets, or private lodging in the park.
Have reservations for a guided tour or activity such as horseback rides, guided hikes, cycling tours, boat rides, bus tours, or equipment rentals.
PRO TIP: Be sure to double check the physical address of your activity reservation. Some activites, such as whitewater rafting in West Glacier technically sit outside of park boundries meaning that reservation cannot replace the traditional vehicle reservation.
Local Advice for Going-to-the-Sun Road Tickets
Advance tickets are sold 3 months in advance on the 1st day of that respective month. This means July reservations are sold March 1 while August reservations are released April 1.
Often when people are attempting to purchase vehicle reservations that become available the day before, there are so many people attempting to book that they get a 'Busy' or 'Unable to Complete the Transaction' message. It's frustrating! We get it. Please keep trying and remember to login in advance to improve your speed :)
If you're not able to secure a vehicle reservation, consider joining a guided tour! Or one of the other great activities near Glacier.
Visit the park before 6am or after 3pm.
Come before the required ticket dates which go into effect around Memorial Day through Labor Day.
Visit on one of the free entrance days at Glacier National Park:

Martin Luther King, Jr Day
First Day of National Park Week
Anniversary of the Great American Outdoors Act
National Public Lands Day
Veterans Day
Tips for Visiting: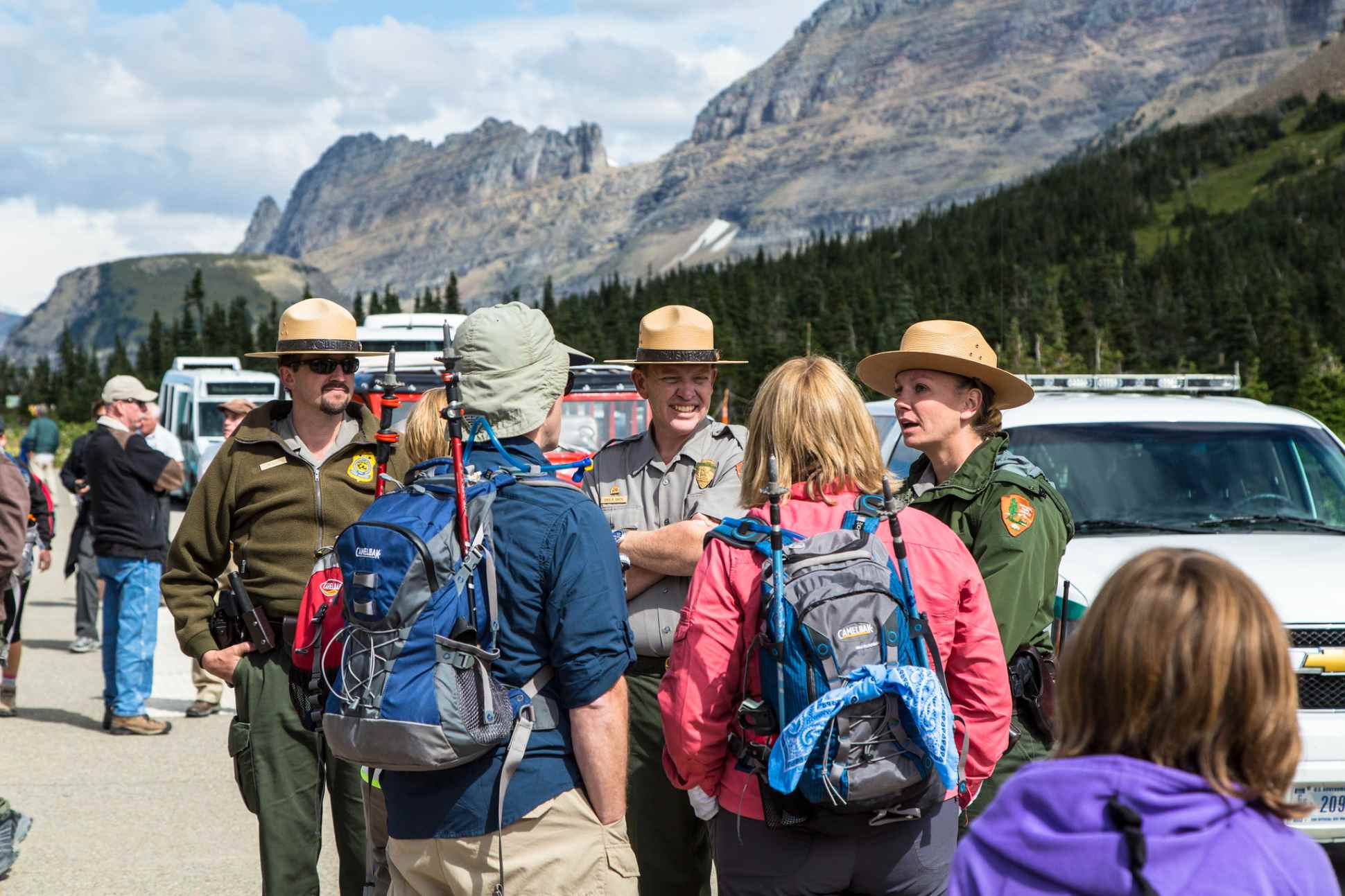 Check out our guide on How to Get to Glacier National Park
Road conditions in Glacier National Park can change quickly. Temporary road closures and delays are always possible. Check the park's website for the current conditions.
When visiting in the peak summer season, you should still expect congestion at popular areas and always be prepared with an alternate plan. If you can't find a parking spot at Logan Pass, there is some additional parking about 1/4 to 1/2 mile down towards St. Mary
Be prepared to show your park pass, vehicle or service reservation, and photo ID at the park entrance station upon arrival.
Consider biking into Glacier Park if you don't have a Ticketed Entry OR visit one of the incredible nearby destinations just outside the park like the Hungry Horse Reservoir, Essex, Mariah's Pass or the town of East Glacier.
Other FAQs About Glacier National Park's Vehicle Reservations
When do Going-to-the-sun Road reservations become available online?
Tickets are made available 3-months in advance of the ticket date on the 1st of that respective month. A much smaller batch of reservations are available the day prior to the ticket date.
Where do I a get for a Glacier National Park Vehicle Reservation?
Reservations can be made at Recreation.gov online or you may call the Reservation Line: 877-444-6777
Do I need a vehicle reservations to get into the Polebridge / North Fork entrance of Glacier?
Yes, beginning in 2022 you need a ticketed entry for this area of the park from May 26th to September 10th, 2023. North Fork entry reservations can be made here. The town of Polebridge is not within park boundaries and can be visited year-round without a reservation, just some good tires on your vehicle!
Which parts of Glacier require vehcile reservations?
As of 2023 all primary road entrances into Glacier National Park will require vehicle reservations from May 26 through September 10, 2023.
This article was written in 2022 and updated in 2023, but road conditions and Park policy are subject to change. Always check the road conditions before you visit and have a wonderful time visiting the amazing place!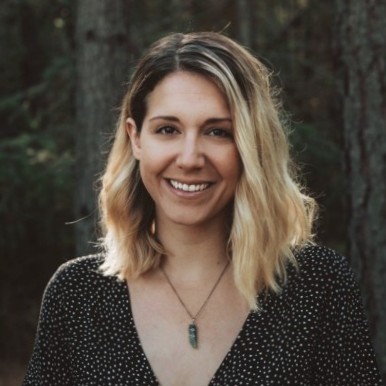 Cara L
Local Writer, Global Traveler
Cara lives in Columbia Falls, just 20 minutes from Glacier Park, where she enjoys hiking, biking and relaxing on a boat during the beautiful summers in Montana.
Best Tours In & Around Glacier Park
Explore these top-rated tours in northwest Montana
Resources For Glacier National Park & the Flathead Valley
Local guides and traveling tips on the best things to do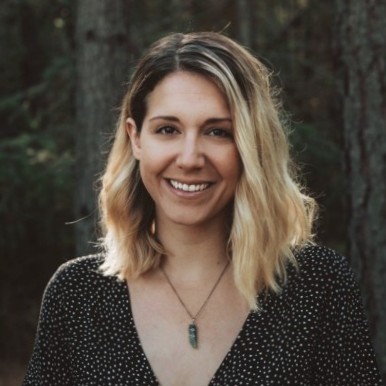 6 min read
Escape the summertime crowds and experience the magical winter wonderland of Glacier National Park! Travelers craving solitude and serenity will ...
Show More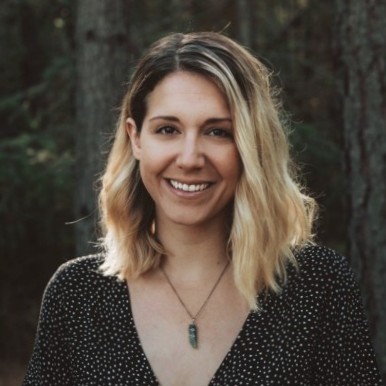 9 min read
You can't visit Glacier National Park without experiencing the Going-to-the-Sun Road! This highway across the Crown Jewel of the Continent ...
Show More