How To Get To Glacier National Park
April 1, 2022 / updated May 23, 2022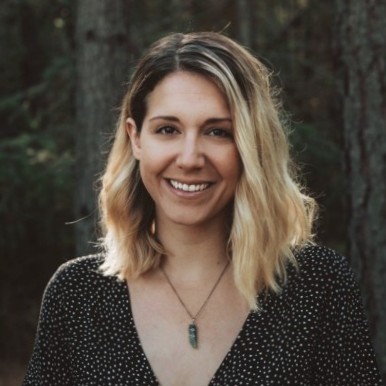 The mountains are calling, and you must go! We're so excited for you to visit Glacier National Park and experience this adventurer's paradise. Covering over one million acres with two mountain ranges, over 130 lakes and 700 miles of trails, it's a dream destination for nature lovers seeking awe-inspiring wilderness.
Discover for yourself why this incredible ecosystem is coined the Crown Jewel of the Continent. With endless activities like biking, backpacking, fishing, horseback riding, skiing and more, we're positive you'll create memories to last a lifetime.
But first, how will you get here? We'll help you find the best way to get to Glacier National Park with options by plane, train, and automobile. Plus, we've included some helpful tips for visiting and how to get around the park once you're inside. Read on, intrepid traveler, your adventures await!
Where is Glacier National Park?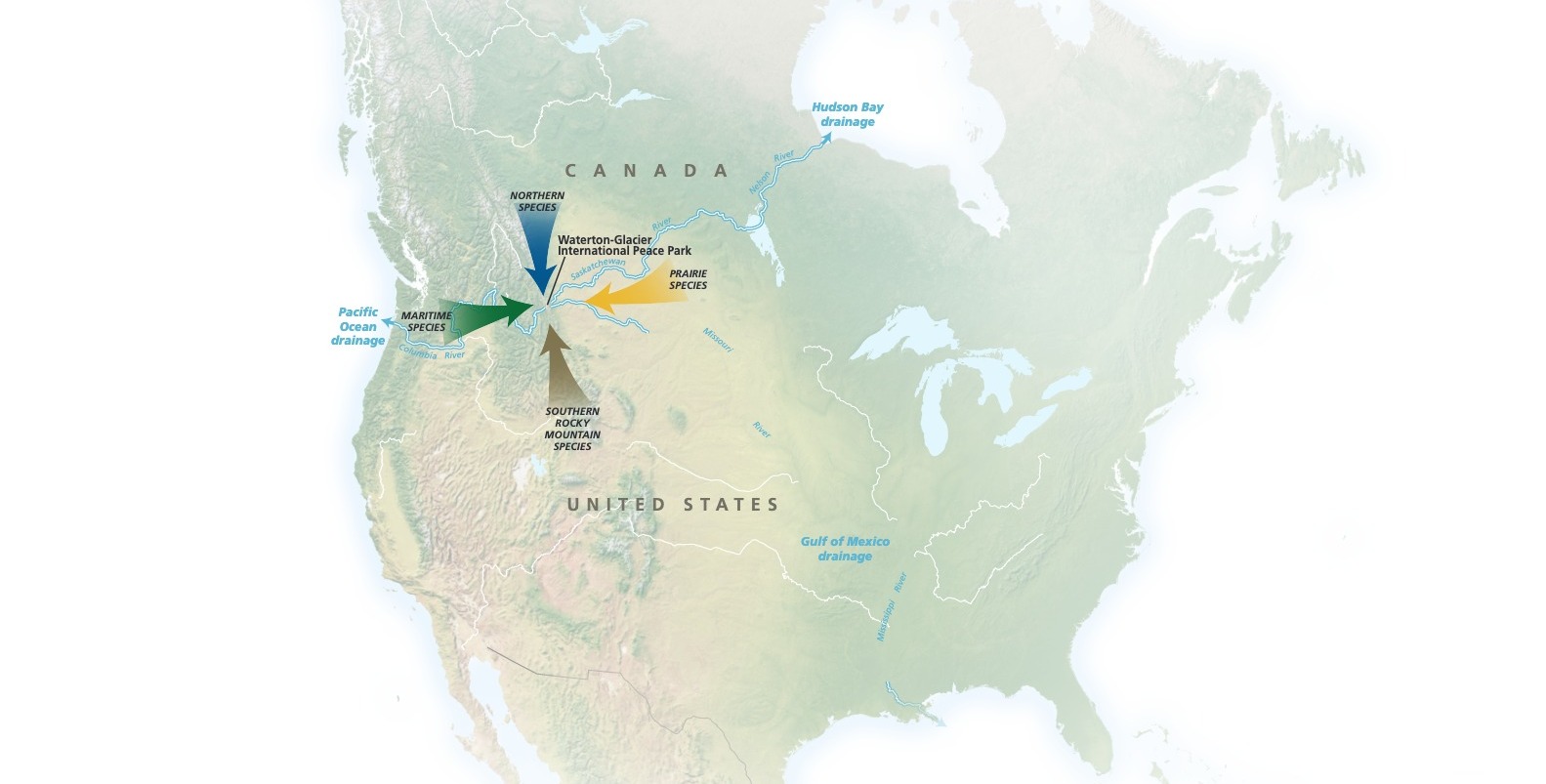 North America's Glacier National Park is located in the northwest corner of Montana, bordering Canada's Waterton Lakes National Park. Together, these two parks form the Waterton-Glacier International Peace Park. Glacier's main entrance is located in West Glacier, Montana, 26 miles east of the ski-resort town of Whitefish and 24 miles from the region's main airport, Glacier International Airport (FCA).
The Continental Divide of the Rocky Mountains runs through Glacier National Park, marking the line between the east and west sides. While the east and west sides both offer unique scenery and attractions, most activities are found in West Glacier. This area is the jumping off point for fun things to do in Glacier like river rafting, helicopter tours, guided backcountry trips, snowmobiling, and more. It's also home to several popular points of interest like Apgar Village and Lake McDonald.
In total there are seven entrances to the park, three on the west side and four on the east. To keep things simple, we'll stick to the main entrances on each side: West Glacier Entrance on the west and St. Mary Entrance on the east.
The east side of the park where the mountains transition to prairie lands is on the Blackfeet Indian Reservation. Check out their shops and activities in this area! They enjoy hosting thousands of visitors who pass through their reservation and offer tours where guests can learn about their history and culture.
How to Get to Glacier National Park
There are several ways to get to Glacier and different modes of transportation available; planes, trains and automobiles are the most popular. The closest airport is just 24 miles from West Glacier and rental cars are available or you can take a shuttle from the airport to the park. This small but mighty airport continues to expand with more direct flights and routes. Check out all of the airlines and service routes at the Glacier Park International Airport.
Pro tip: Flying into Glacier in the summer can get pretty expensive. Checkout travel hacker Nomadic Matt's guide to finding cheap flights to help pad the budget for your trip to Montana! Budget airlines here include Frontier and Allegiant, which offers twice-weekly direct routes to Las Vegas and Phoenix, and seasonal service through San Diego, Oakland, and Los Angeles.
Train - Turn your travel to Glacier National Park into a grand adventure itself with a historic and stunning train ride! Amtrak's Empire Builder train journeys from Portland/Seattle to Chicago and stops year-round at West Glacier as well as seasonally at East Glacier. This is a wonderful option for folks interested in scenic and leisurely travel. The duration from Seattle to West Glacier is 14 ½ hours and costs around $83 one way. Load up your podcasts and audiobooks and enjoy the views!
Automomobile - If you plan to drive to Glacier, you'll likely be getting to Glacier and the greater Flathead Valley region by one of two major highway systems. Running east to west is Hwy 2, which runs from Seattle to Chicago and much of it parallels the train route. If you are coming from north or south you'll most likely be on Hwy 93, which comes down from Alberta, Canada and runs up from Idaho and through Missoula, Montana.
Where is the Nearest Airport to Glacier National Park?
Conveniently located just 24 miles from the West entrance of the park is the Glacier Park International Airport (FCA). This growing airport provides an increasing number of direct flights from major airlines including United, Delta, Alaska, American, Allegiant, Frontier, jetBlue, and Sun Country. Flight routes vary from seasonal to year-round, but generally passengers can fly here from most US cities with just one stop.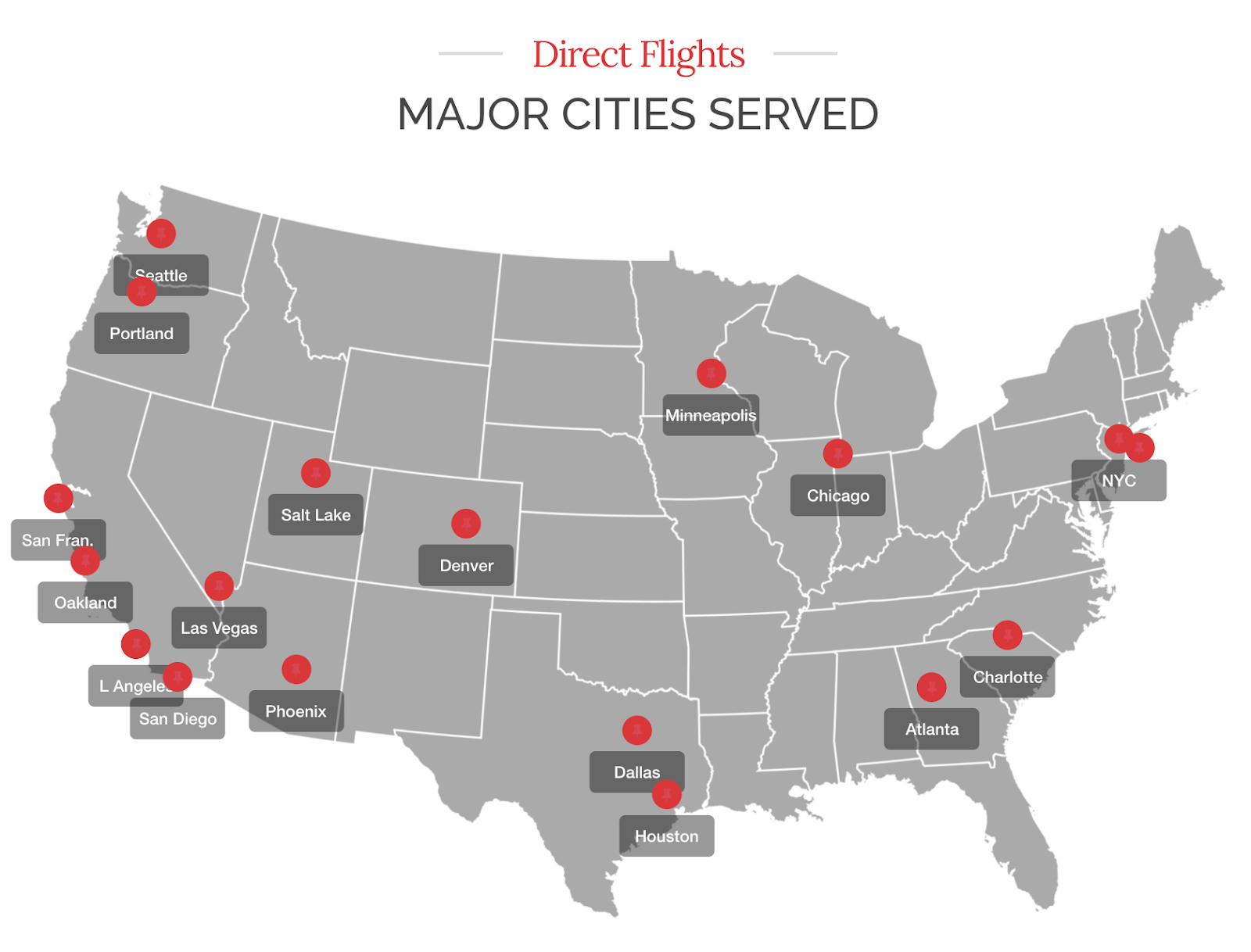 Image source: https://iflyglacier.com/
Other regional airports include Mi**ssoula International Airport (MSO) which is 150 miles from the west entrance and Great Falls International Airport (GTF), approximately 150 miles from the east entrances.
For Canadian visitors, the Lethbridge County Airport (YQL) is just across the border and about a 2 ½ hour drive to the east side entrances of the park. Make sure to check up-to-date information about crossing the border at https://travel.gc.ca/.
All of these airports have rental car companies so you can drive to the park. Alternatively, you can take a shuttle from the Glacier airport into the park. Or, if you are looking for the opposite of Spirit airlines budget travel, the Glacier Jet Center is located at the Glacier airport and offers private air taxi services and helicopter charters!
Driving to Glacier National Park
As mentioned before, Glacier Park has entrances on the west and east sides. For simplicity and convenience, we recommend the main west side entrance of West Glacier and the east side entrance of St. Mary. Always use extra caution when driving in the park! Animals often cross the road unexpectedly and blind corners are common.
West Glacier Entrance:
Coming from Kalispell to Glacier Park, you'll take Hwy 206 to Hwy 2 East to the West Glacier entrance, approximately 33 miles away. If you're driving from the nearby ski resort town of Whitefish to Glacier, take Hwy 40 East to Hwy 2 East for approximately 25 miles to the main entrance of West Glacier. For those driving up from Missoula to Glacier National Park, your journey is about 137 miles and roughly 2.5 hours of driving. Head north on Hwy 93, around Flathead Lake on Hwy 35, and finally to Hwy 2.
East Glacier Entrance:
You can travel year round from the West Glacier to East Glacier entrance by car. This 1 hour drive begins heading east along Hwy 2 which takes you up and over the continental divide at Mariah's Pass. You'll continue along the southern boundary of the park for a total of 55 miles until you reach East Glacier.
The main entrance on the east side is the St. Mary Entrance, about 35 miles north of East Glacier. To access this entrance, travel north on Hwy 89 from Great Falls through the town of Browning for approximately 125 miles. Follow the signs from here to the town of St. Mary. The entrance to the park is located just west of the town itself.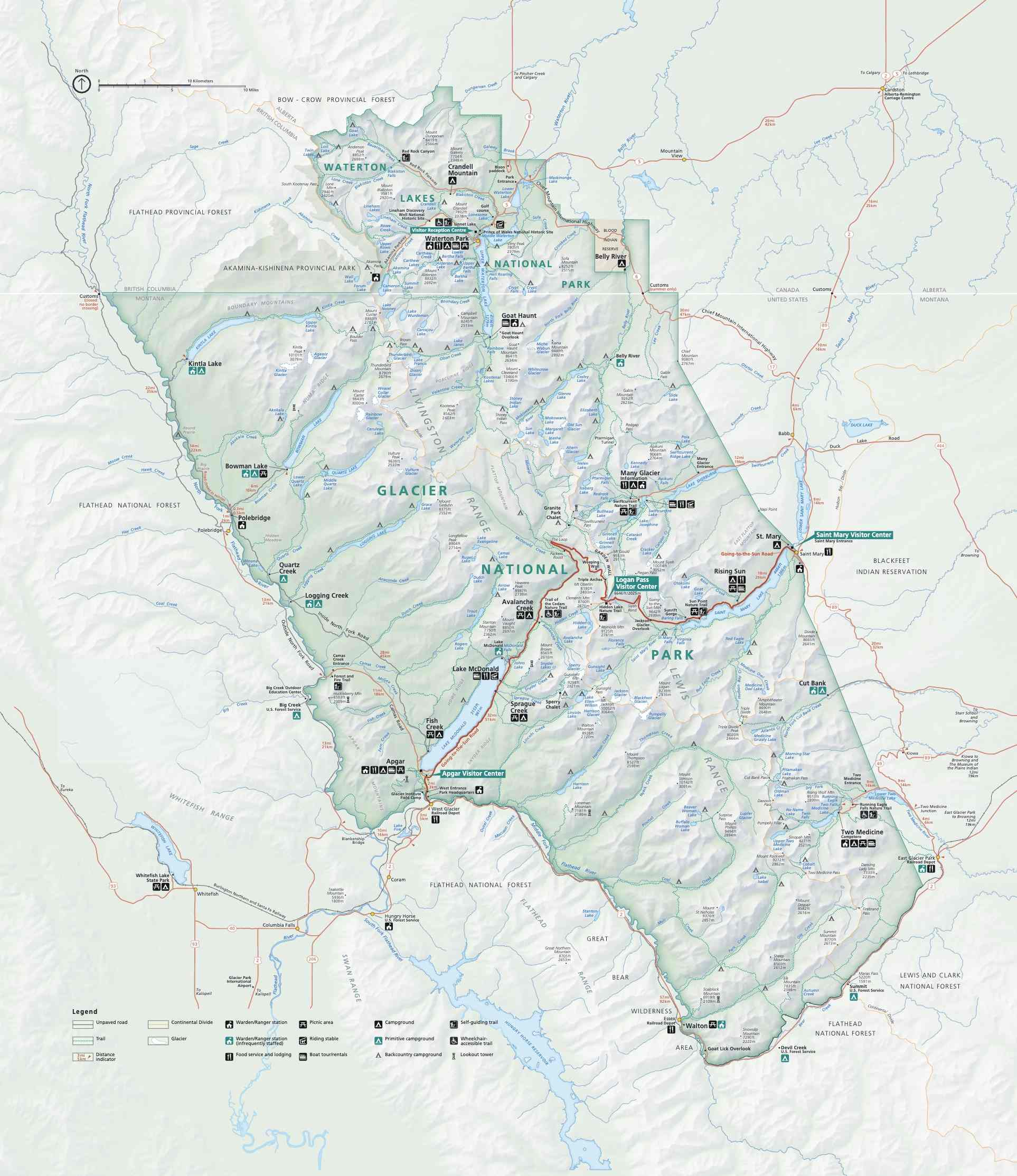 Image: ​​https://www.nps.gov/carto/hfc/carto/media/GLACmap1.jpg
Both of these entrances are open year-round, however the St. Mary Entrance is closed to vehicles in the winter season. Check out current conditions and road closures before your visit. Looking to travel the entire 50 miles of the famous Going-to-the-Sun Road? It connects the St. Mary Entrance to the West Glacier Entrance and takes approximately 2 to 3 hours depending on traffic and stops.
Pro tip: Glacier National Park has become extremely popular! June through September is the busiest part of the year, with about three million people visiting. Parking lots begin filling up before sunrise and you're likely to encounter traffic and long wait times. We recommend having a backup plan or two so that if you can't find parking at your first destination of choice then you can move on to the next. The best way to enjoy your day at the park is to start early, expect crowds, and have a plan B in case you can't get parking where you need it.
Getting to Glacier by Train
Whether you're traveling from another state or coming from the nearby town of Whitefish, a train ride to Glacier National Park is a stunningly scenic adventure! Amtrak's Empire Builder train travels across the northern United States from Chicago to the Pacific Northwest along major portions of the Lewis and Clark trail. This train stops year-round at West Glacier (WGL) and from mid-spring to mid-fall in East Glacier (GPK).
Staying in Whitefish? Consider ditching the car (and the traffic) and taking the train into Glacier for a relaxing and beautiful journey! The train departs Whitefish (WFH) every morning for a thirty-minute ride to West Glacier and a two-hour ride to East Glacier, with a return trip every evening. A roundtrip ticket will cost between $16 and $26. Once you arrive at either station the shuttle service can provide easy access into the park.
Check out the route and stopping points of Amtrak's Empire Builder train below:
Image source: https://www.amtrak.com/empire-builder-train
Renting a Car Near Glacier National Park
If your itinerary includes exploring different areas of the park during the summer season, renting a car is definitely recommended over using the glacier shuttles. If you are planning on exploring the areas primarily based out of West Glacier or taking mostly guided tours then you should be just fine without a rental car.
Pro Tip: Remember that finding a parking spot at popular trailheads can be a headache, so you might want to opt for a guided tour or the shuttle service instead!
Car rentals are available at all nearby airports, the Whitefish train station, as well as the surrounding communities. Companies include Alamo/National, Budget, Dollar, Enterprise, and Avis. Alternatively, check out listings on Turo, the AirBnB of car rentals. And, if you're traveling with little ones and need to rent a car seat or other gear, take a look at BabyQuip! Book early as the rental cars go quickly in summertime.
If you opt not to rent a car and you're staying outside of the park, there are a few local taxi services as well as Uber. Glacier Taxi (406-250-3603) serves nearby areas in Flathead County. Mountain Shuttle provides transportation to and from the airport in Kalispell to the Flathead Valley. Wild Horse Limousine (406-756-2290) provides luxury transportation to Whitefish and locations throughout Glacier National Park. If you have a large group, Rocky Mountain Transportation (406-863-1200) provides charter services.
Can You Drive to Glacier National Park in Winter?
In short, yes, but your options will be limited. The West Glacier Entrance is open year-round, but the majority of the roads within the park are only open from late spring through early fall. When roads open and close is dependent on weather and road conditions. Winter weather dictates when most visitor centers, trails, roads, and activities open and close for the season. July through September is typically considered our summer season when most activities are accessible and roads are open.
When is Going to the Sun Road Open to Cars?
Going-To-The-Sun Road opens to cars in stages with the completion of snow removal. The entire road is usually open at the end of June with the alpine sections typically closing in mid-October, depending on weather conditions. Visit the National Park Service website for up-to-date information on conditions and road closures. Don't worry if portions of the road are closed when you visit, there are still plenty of other scenic drives in and around Glacier National Park.
While Going-to-the-Sun Road is closed to vehicle traffic in the off-season, many fun winter activities still take place including snowmobiling and skiing. In Spring early spring, the road opens to bikes before vehicles, providing a truly unique and safe bike adventure experience.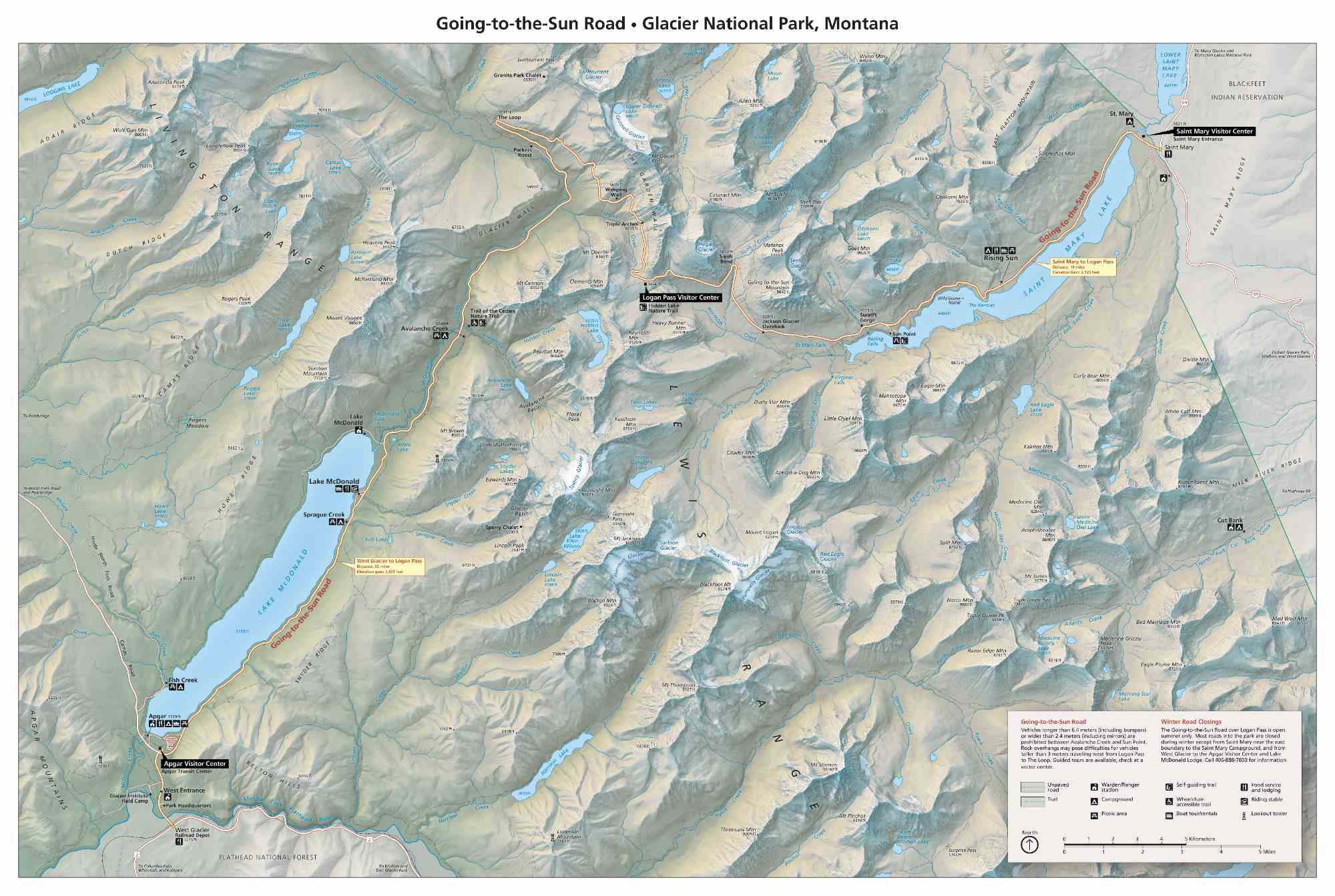 Image: https://www.nps.gov/carto/hfc/carto/media/GLACmap3.jpg
Want a free tour? Check out the NPS's Going-to-the-Sun Road audio tour to follow along as you drive through the spectacular mountain scenery. Alternatively, consider joining a guided tour on the Going-To-The-Sun Road! Options include the Blackfeet Interpretive Tour and the Red Bus Tour.
Getting Around Glacier on Foot, by Bike or on Horseback
How you get around in the park depends on what you want to do! There are accessible trails and activities right near the entrances that could easily occupy days of fun. Other more remote trailheads in the backcountry will require at least one form of transportation. Luckily, there are several options!
Shuttle Service
Shuttles can take you to trailheads, lakes, or even a campground where you can hop back on the shuttle the next day. Glacier's shuttle system provides two-way service along Going-to-the-Sun Road between the Apgar (West Glacier) and St. Mary Visitor Centers. You'll need to purchase a Ticket-to-Ride through recreation.gov and make sure to reserve your ticket for the Apgar Visitor Center if entering through West Glacier or the St. Mary Visitor Center on the east. Learn more about the Glacier shuttle and check out the shuttle stop map! Lastly, the hiker's shuttle is another option with select routes on the east and west sides.
Hiking
Ready to hit the trail? Several beautiful hiking areas are not far from the West Glacier Entrance and are perfect for easily accessible day hikes. These include the popular Lake McDonald Trail and the Trail of the Cedars at Avalanche Campground. Once you've driven to the top of Going-To-The-Sun Road, try heading out to the Hidden Lake Overlook or, for the hardcore hiker, take the out-and-back Highline Trail to Granite Park Chalet.
Glacier has over 700 miles of gorgeous trails with tons of options from short day hikes to extended backpacking trips. Join a guided hike and experience this pristine wilderness through the eyes of a local!
Make sure to check the trail status report before heading out and thoroughly read these hiking safety and planning tips. Don't forget to download/print the trail map!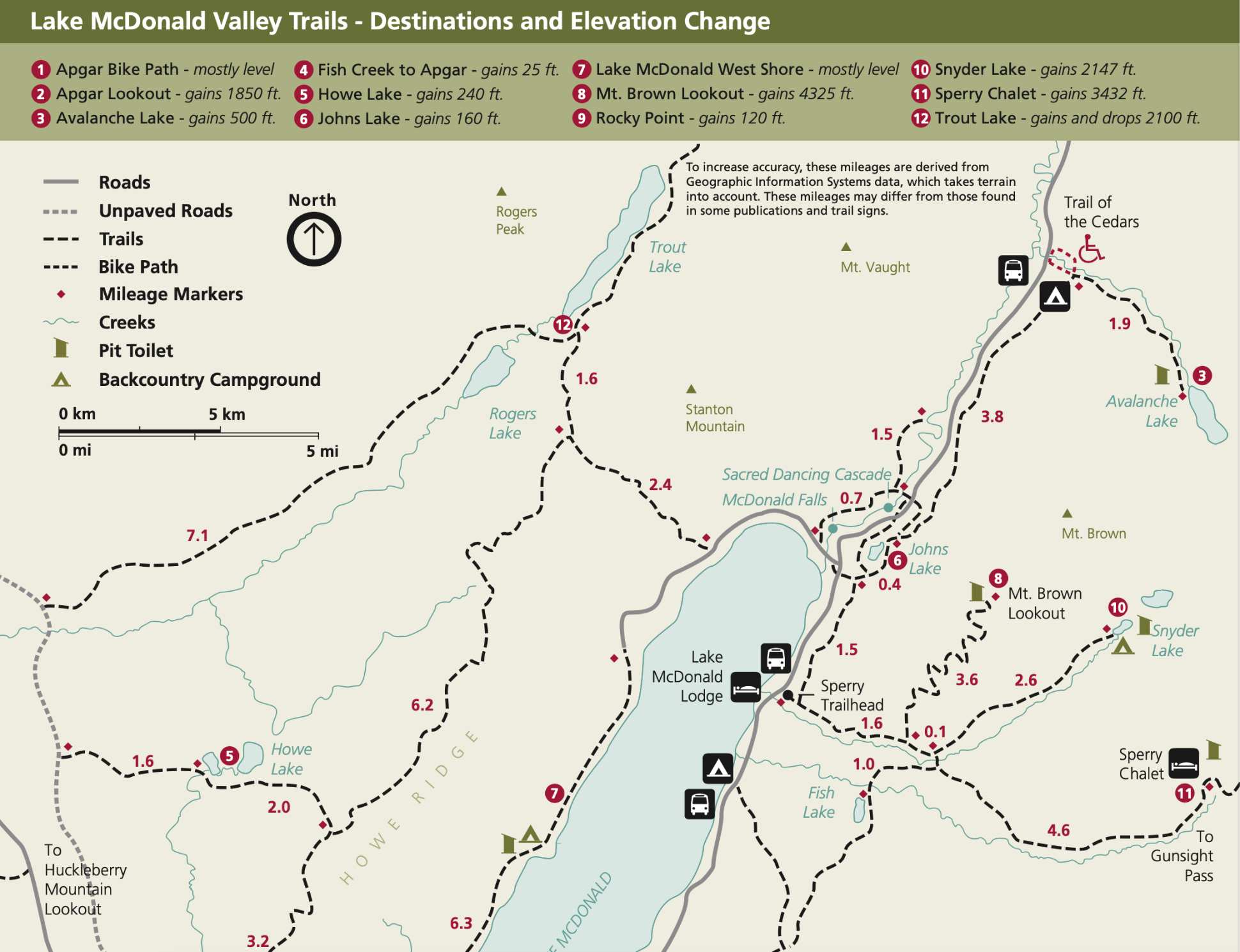 Image: https://www.nps.gov/glac/planyourvisit/upload/McDonald-Valley-2.pdf
Biking
Biking in Glacier National Park is a real treat. Cover more ground than with a hike and take in the sights and sounds you'd miss if you were driving! These are paved and dirt roads, so if you are looking for mountain biking you'll want to be sure to make a stop at nearby Whitefish Mountain Resort or one of the many other amazing trails around Whitefish!
You can ride trails right from the main entrances on either side, hop on the shuttle with your bike to a trailhead, or join a guided tour. In Spring, portions of the Going-to-the-Sun Road are open for hiking and biking beyond the vehicle closure. During this "hiker-biker" season, shuttles are typically available to transport riders and their gear from the Apgar Visitor Center in West Glacier to the point where the road is restricted to vehicles. This is a remarkable adventure for any bicycle enthusiast. Catch a glimpse of what to expect in this short video, and learn more about biking safety, regulations, and trails in GNP.
Remember to always check the current road status before you hit the trail.
Horseback Riding
Looking for a fun and quintessential Montana way to explore the backcountry? Take a guided horseback ride with expert wranglers! A variety of trails makes this experience accessible for beginners as well as advanced riders. Added bonus: No need to worry about bears while on this tour! You may still encounter them, but horses are your best defense and your guides are all trained in bear safety.
Image: https://www.swanmountainglacier.com/horseback-services/horseback-riding-in-glacier-national-park/
Travel Responsibly
Now you know the best way to get to Glacier National Park, and you're ready for the adventure of a lifetime! We can't wait for you to experience this incredible wilderness for yourself.
To keep this pristine land and diverse ecosystem thriving, we all need to do our part to ensure that we don't negatively impact it. Follow the Leave No Trace principles, some of which include:
Staying on established trails
Disposing of waste properly
Leaving what we find
Minimizing campfire impacts
Respecting wildlife
Being considerate of others
Glacier National Park was established in 1910 on the following principles:
Provide opportunities to experience, understand, appreciate, and enjoy Glacier National Park consistent with the preservation of resources "in state of nature"
Preserve and protect natural and cultural resources unimpaired for future generations
Celebrate the ongoing peace, friendship, and goodwill among nations, recognizing the need for cooperation in a world of shared resources (1932 international peace park legislation)
And off to the mountains we go!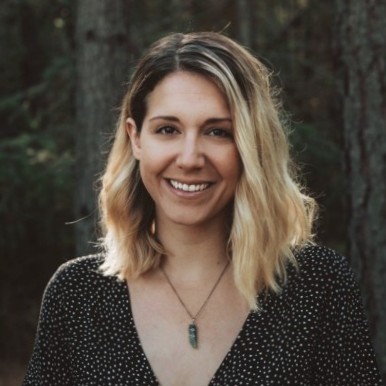 Cara L
Local Writer, Global Traveler
Cara lives in Columbia Falls, just 20 minutes from Glacier Park, where she enjoys hiking, biking and relaxing on a boat during the beautiful summers in Montana.
Most popular tours near Glacier Park
Enjoy some of these top-rated activities during your visit to the Flathead Valley and Glacier National Park
Resources for Things To Do Near Glacier National Park
More information and adventure guides for the best things to do in Montana and Glacier National Park.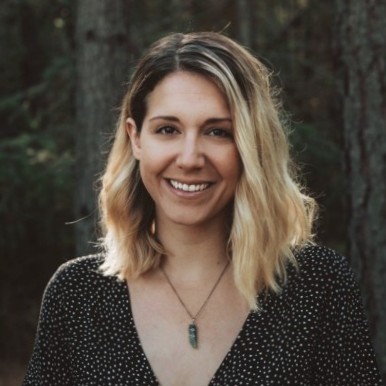 6 min read
Escape the summertime crowds and experience the magical winter wonderland of Glacier National Park! Travelers craving solitude and serenity will ...
Show More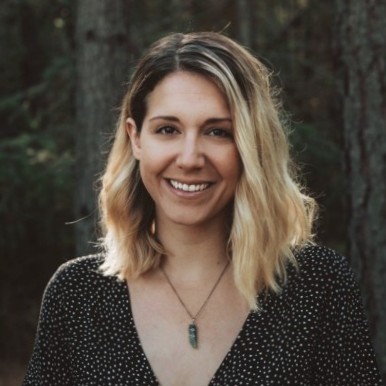 9 min read
You can't visit Glacier National Park without experiencing the Going-to-the-Sun Road! This highway across the Crown Jewel of the Continent ...
Show More