Where to Stay in Flathead Lake: Lodges, Campgrounds, Hotels & Other Options
May 27, 2022 / updated July 29, 2022
So you've done it. You've hit enter & booked your flights to Glacier Park and Flathead Lake for a week of summer fun. Now it's time to start planning. Where will you go, what will you see, and most importantly, where will you stay?
In this guide we'll take a look at the best places to stay, what various options you have from campgrounds to resorts, and what kinds of stays will fit in your budget.
Keep reading for a local's recommendations for Flathead lake camping, hotels, & more!
Understanding Lodging Options Around Flathead Lake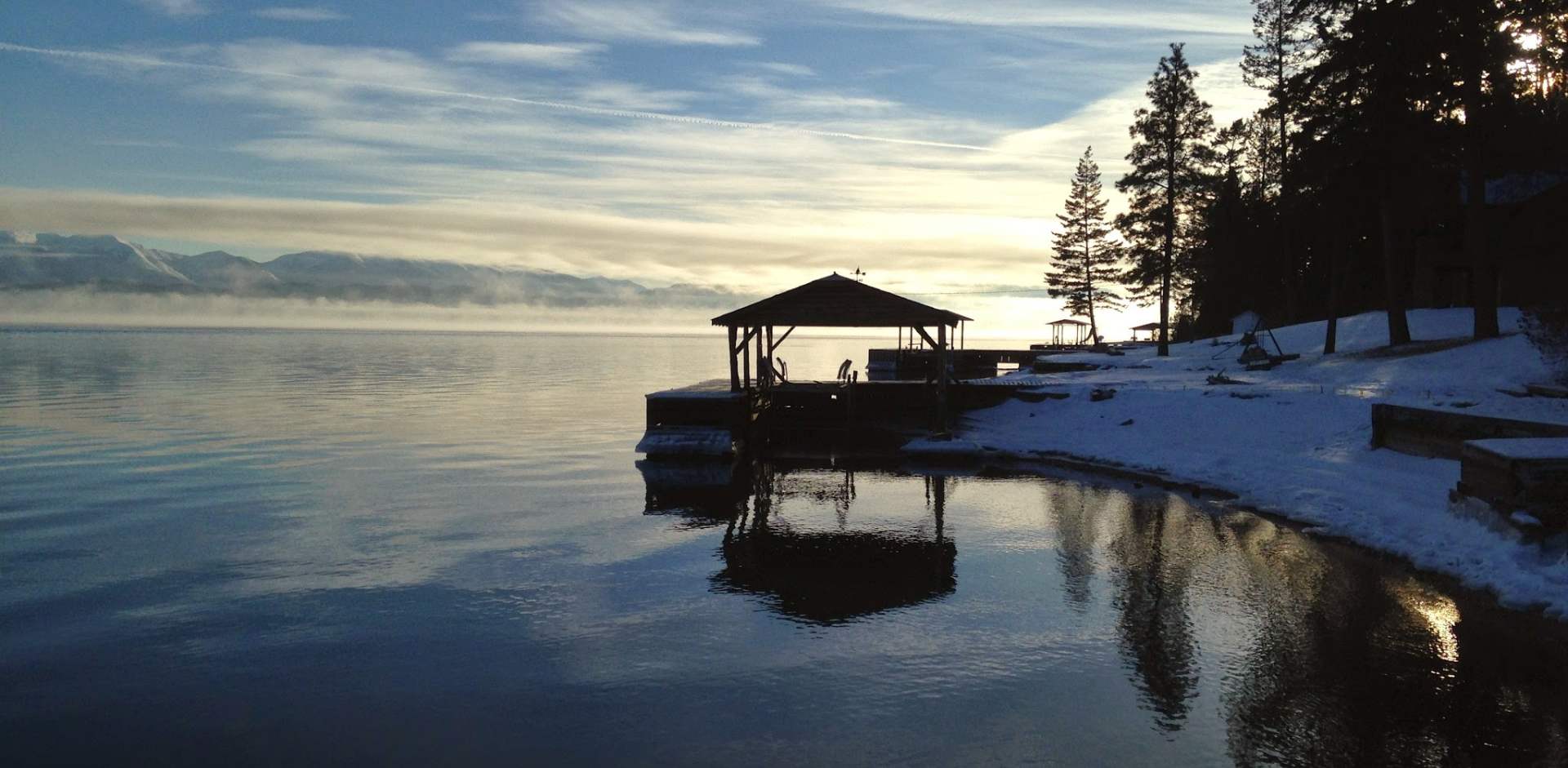 Flathead Lake is home to many places to stay, from hotels to BnB's to private vacation rentals. Consider first what your budget is. Do you have hundreds of dollars a night to shell out on a state of the line vacation rental? Will you stay in a modest hotel, or are you driving up in your van looking to rough it in the woods?
No matter what budget or method you prefer, Flathead Lake has something for you.
The first, and most obvious option that visitors gravitate towards is a basic hotel, which Flathead has a multitude of. Flathead Lake hotels range in price from just $100-$200 hundred per night for a room, to high end Flathead Lake lodges charging upwards of $1000, but with much more space to spread out. So plan your budget & your group size accordingly for your flathead lake hotel options!
If you'd like a bit more room, or a kitchen of your own, rental homes are also available. Working your way up the shorelines there are a multitude of Vacation rentals from Dayton to Lakeside on the West, and across the lake from Finley Point to Big Fork on the east side.
Some of these are rustic cabins that have been around for nearly a century, while others are new, luxurious abodes. For summer season, expect to spend a minimum of $200-300 per night for waterfront accommodations or more depending on your group size and expectations.
For the adventurous among you, Flathead Lake camping may be the way to go. Whether your camping in an RV, or looking to rough it under the stars, there are multiple options for you. While we will go into depth on the exact locations later, state parks dot the coastlines of Flathead lake, usually costing only $4-$34 per night, though difficult to book in peak summer months. Additionally, there are private RV campsites along the highway to the west of the lake.
However you plan to visit flathead Lake, there are options for you! Below, I will go into further detail on some of my favorites visiting by myself & friends alike.
Lodges & Ranches near Flathead Lake
When you imagine Montana, many people imagine sprawling ranches or remote lodges. While I can promise you, we didn't all grow up riding horses to school, the images of grand lodges & ranches aren't always that far off from reality. Throughout the Flathead & Swan Valleys, there are several iconic properties that will make you feel like you're in the Montana you've seen in movies.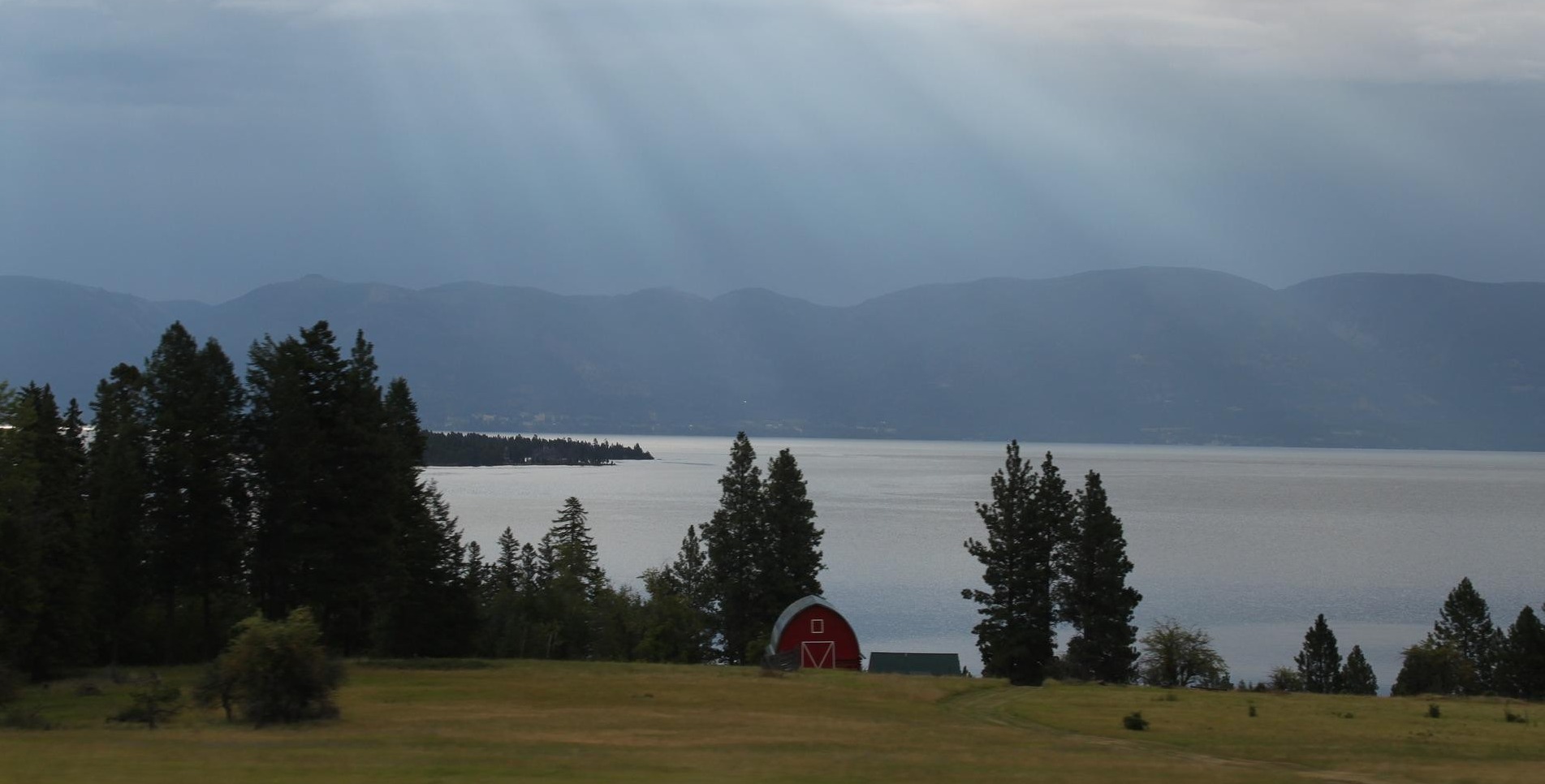 For Flathead Lake lodges & ranches, your home base will be near the northside of the lake. Bigfork is home to multiple lodge options including the Swan River Inn, Flathead Lake Lodge, and some unique options for month-long stays or. even staying in a luxury tipi. Each of these Flathead Lake logdes will deliver an authentic, rustic, Montana experience surrounded by the valley's iconic pine trees, mountains, & waters.
The Swan River Inn
Ranging from the mid $100s to $440+ depending on the season, the Swan River Inn has downtown condos, a bohemian manor with uniquely charming rooms, and a country cabin location for you to choose from.
Flathead Lake Lodge
The Flathead Lake Lodge is an iconic locale that has been owned and operated by a local famiy since 1945. Known for rustic luxury, packages will cost a few thousand per person, but expect an all-inclusive Montana experience that makes many families return for years and years to this exceptional Flathead Lake destination.
Swan Riverhouse
Finally, for an exclusive lodge just for your group, the Swan Riverhouse is a vrbo rental that can sleep up to 10 for a 5-star experience in quality and service with a rustic cabin feel.
Ranches Near Flathead Lake
If you've got the Montana spirit and looking to enjoy some horseback riding while in Montana, there are some great options. To get that guest ranch feeling you will need to venture farther from the lake. Keep in mind these lodges in neighboring Whitefish, Columbia Falls, and Kalispell will leave you at least a 30 minute drive from the action on Flathead Lake, though they are no stranger to their own hustle & bustle and some get you access to other nearby lakes.
To the north of Flathead lake there are several properties offering unique ranch experiences. These include everything from horseback riding to relaxing hot tubs, with stunning views of the surrounding mountains, these ranches provide an escape from the bustle of town centers & waterfront properties.
You will have options ranging from hotel rooms, to cabins, to full on glamping, depending on which ranch suits your fancy.
Keep in mind, each of these properties is quite a few miles from Flathead Lake, so you'll want to have transportation in mind if a visit to the lake is high on your list.
Camping On and Around Flathead Lake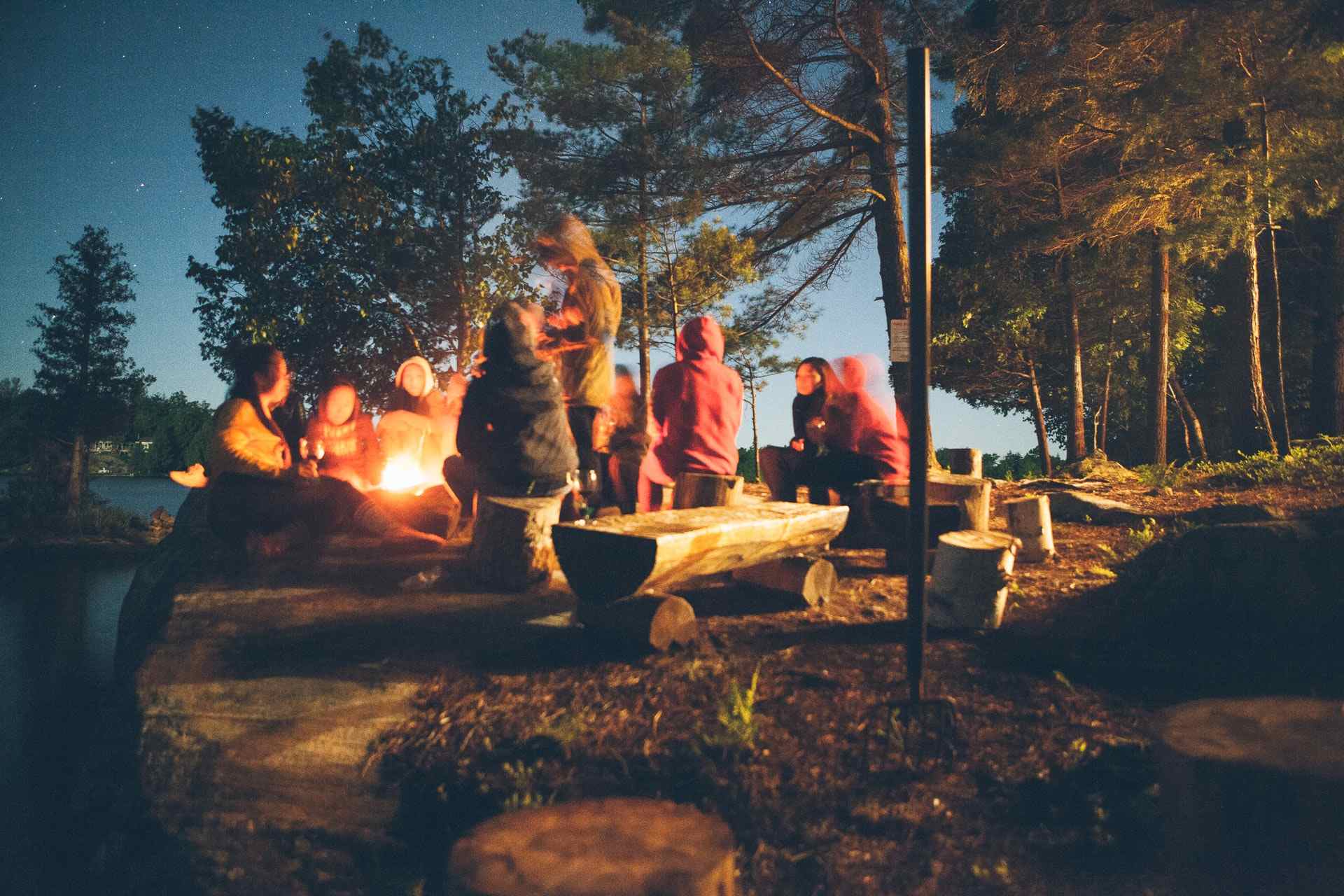 As an avid outdoorswoman and long-time river rat, camping has been an integral part of my life from the time of my earliest memories. As a self-described camping expert, I can confidently say camping is best when next to a pristine body of Montana water. There is truly no more peaceful feeling than having your morning coffee while the birds chirp and the calm glassy waters reflect the surrounding mountain lakes.
So, where can you find an experience like this? Lucky for you, Flathead Lake camping sites can be found in abundance and on all sides of the lake, for just $4 - $34 per night!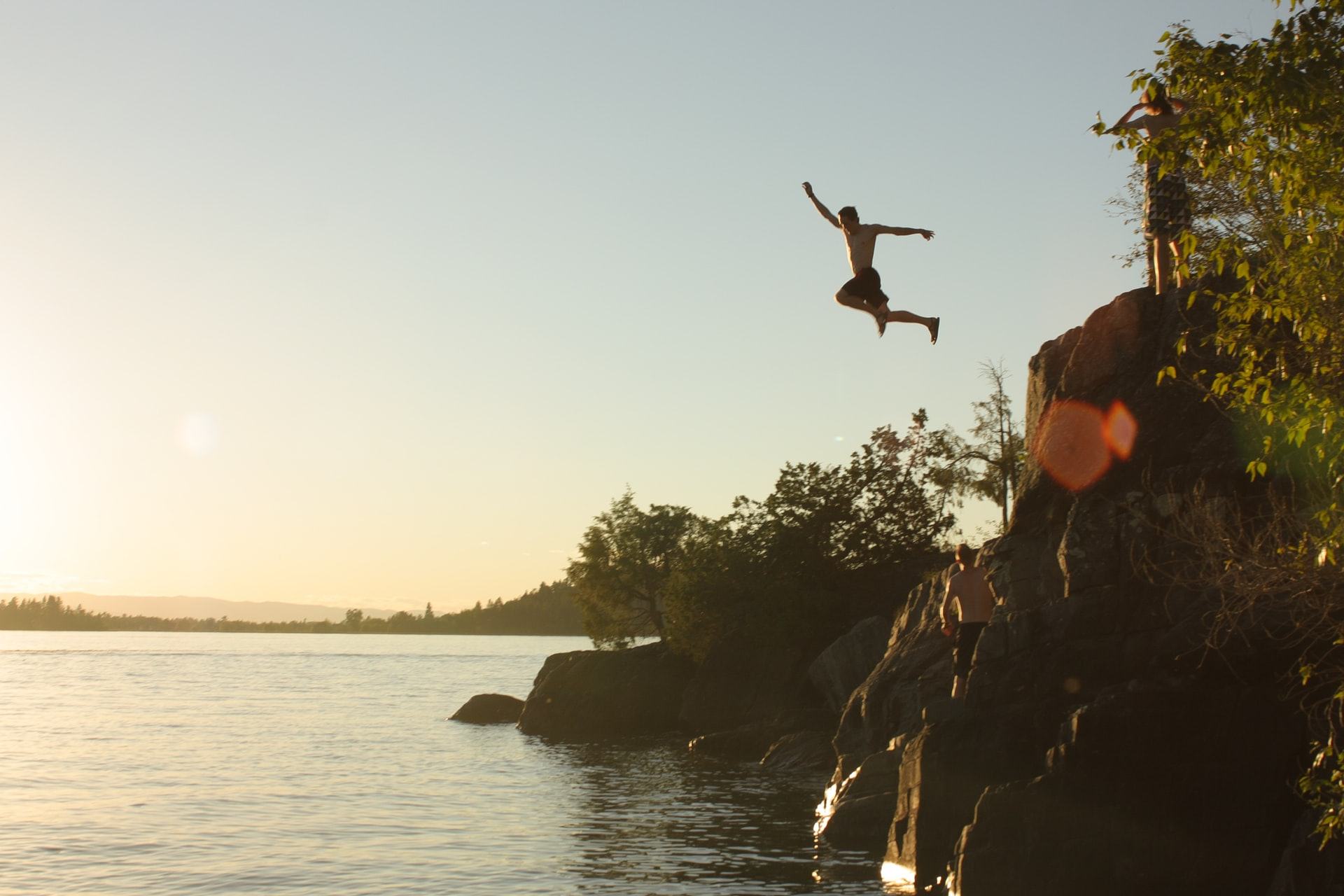 While there are 6 state parks on Flathead Lake, only 3 of them allow camping. These include
Flathead Lake State Park
Finley Point & Yellow Bay on the East Side
Big Arm State Park on the West Shore
When considering a Flathead Lake camping on the west shore, you will be greeted bright and early by a stunning sunset, but it may become chilly when the sun dips behind the mountains in the afternoon. If you find yourself on the East Shore for your Flathead Lake Camping, be prepared for crisper Montana mornings, but you'll get the afternoon sun late into the evening. You'll certainly want to be in the water enjoying a cooling beverage when the 6pm sun is still high overhead on the long, Montana summer days. That may seem late, but with our late sunsets in Northwest Montana, the hottest part of the day is often 4-6PM in June & July!
Camp Sites are available from May - September, and book up quick so plan in advance! You can reserve your Flathead Lake camping spots online through the state of Montana.
And if you're more interested in the cushy camping an RV provides, don't worry! There are Flathead Lake Camping options for you. Flathead Valley features multiple KOA campgrounds for a tried & true experience. For a closer experience, you can camp right next to the Lake at the Rollins RV park starting at $65 per night, with discounted rates the longer you stay. If you do spend your nights in Rollins, be sure to check out M&S meats, a local favorite & a great place to stock up on your grilling supplies.
Hotels & Motels Near Flathead Lake

Interested in a more basic hotel room so you can save your money for adventures, but still want a hot shower? From Polson to the northern corners of the lake, there are several Flathead Lake hotels, inns, and motels that make for a great stay around this pristine Lake.
Kwataqnuk - Beginning from the south side of the lake in Polson, the Kwataqnuk Resort & Casino is a beautiful resort, located right on the water. Featuring a pool, marina, waterfront views and a casino for the gambling inclined, this resort has fun for the whole family at a moderate price. As the premier spot to stay on the south side of the lake, it is a great Flathead Lake hotel if you are coming to the area after flying in from Missoula.
For your reference, as we continue discussing my favorite Flathead Lake hotels for your stay, we will make a clockwise circle around the lake. So with that direction in mind we'll continue on up to Lakeside on the Northwest corner of FLathead Lake.
Edgewater Resort - As pictured above, this offers cozy, dog friendly cabins as well as motel rooms and RV spaces. This quaint place is all about the location. You're walkable to everything in Lakeside and just across the street from the marina and Harbor Grille, some of the best dining around. It's also the best launching point for a Jet Ski rental or scenic boat ride on Flathead Lake. This one won't break the bank, but it does fill up early. We recommend the cabins!
Outlook Inn - While it doesn't exactly classify as a hotel or motel this gorgeous Bed & Breakfast had to make the list. You'll find charming rooms and breathtaking views at the north end of Flathead Lake.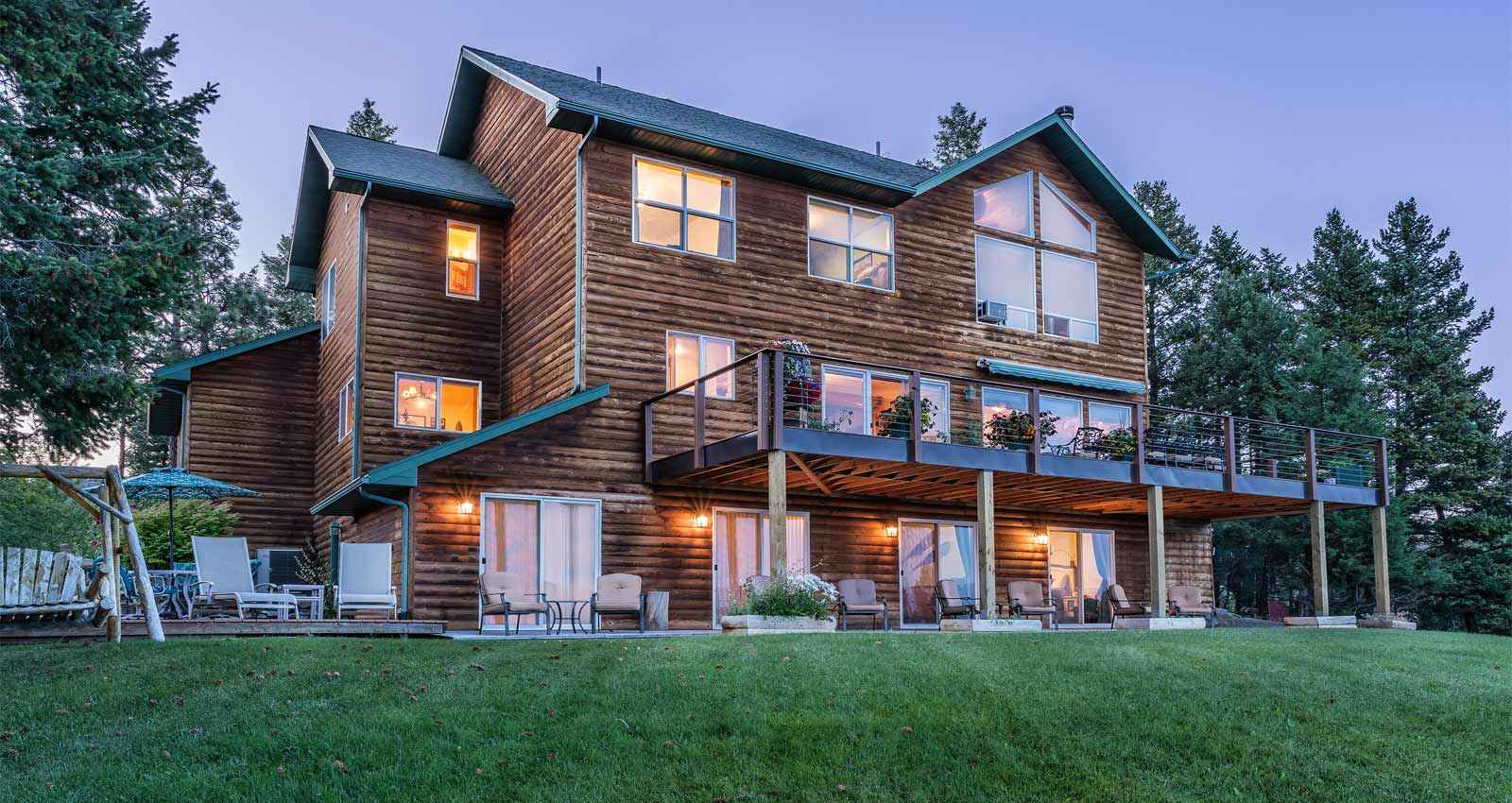 Best Western - Just North of Somers, you will find the Best Western Plus Flathead Lake. Located right outside of Somers & just 11 miles from West Shore State Park, this American staple hotel features a pool and comfortable Flathead Lake hotel rooms. It made our list due to the moderate prices that can't be found on the lake, but it sits just 1.5 miles from the Somers beach.
Bigfork Hotels - Looping around the north end, Bigfork & the highway heading south have several more options for your consideration. These quaint Flathead Lake hotels are all in walking distance of the hustle and bustle of downtown Bigfork.
Please keep in mind, when I say hustle and bustle, I grew up in small town Montana. If you are coming from a city, this will still feel quaint, quiet and relaxed! In Bigfork proper, you will find:
Bridge Street Cottages - The Bridge Street Cottages are adorable full amenity abodes right in the heart of downtown. They can range broadly in price so plan ahead for the best deals.
Marina Cay Resort - Marina Cay features a boat-up bar right on the water that I am not ashamed to say I have visited a time or 2. Aside from its wonderful water side services, this Flathead Lake hotel has comfortable hotel rooms, an outdoor pool, and an ideal location, at a moderate price. Be warned, however, this gem books up quick.
Inn on Bigfork Bay - As the last option for downtown BIgfork stays, the Inn on Bigfork bay has queen rooms, full suites including kitchens, and a townhouse that overlook the waters where Swan river meets Flathead Lake, right on Electric Avenue!
The Iconic Islander Inn - For our final stop on this Flathead Lake hotel tour, we'll head down to the iconic Islander Inn. Located across from a favorite local haunt, the RAVEN, both the bar & Flathead Lake hotel are tropical themed!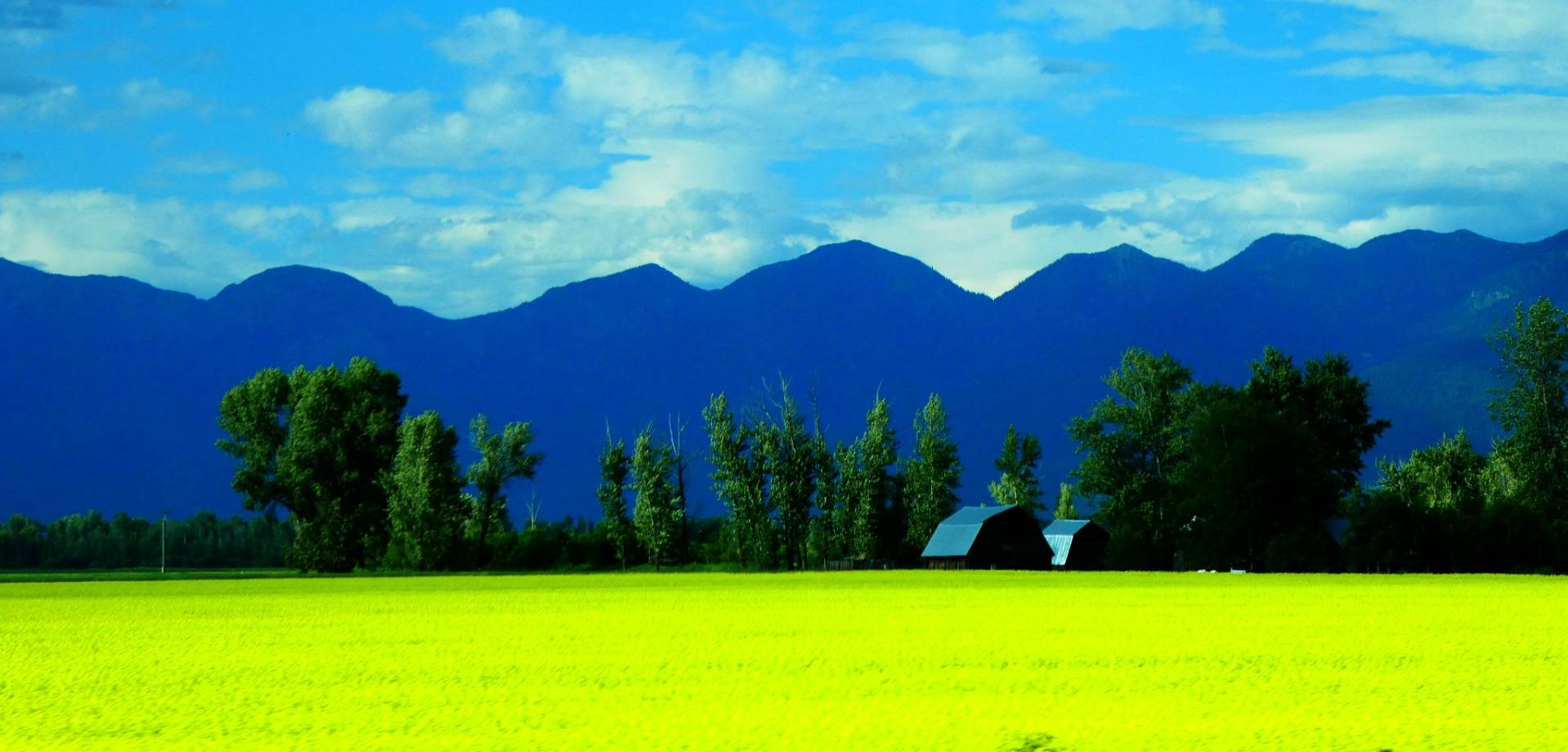 Image Source: udo
While this doesn't necessarily offer an authentic Montana feel to the hotel, it does offer an authentic look at Montana's quirky local residents, so don't write it off your list! Running for affordable to moderate nightly prices, remember to keep this Flathead Lake hotel on your list. If you want to take a look at the view this very moment, check out the web cam!
So now that you've learned from this self-described expert & know exactly where you're staying for your Flathead Lake adventure, it's time to decide what to do! Take a look at our tours & activities to make the most of your adventure to Northwest Montana.