Flathead Lake: Everything You Need to Know About One of Montana's Greatest Lakes
May 19, 2022 / updated July 29, 2022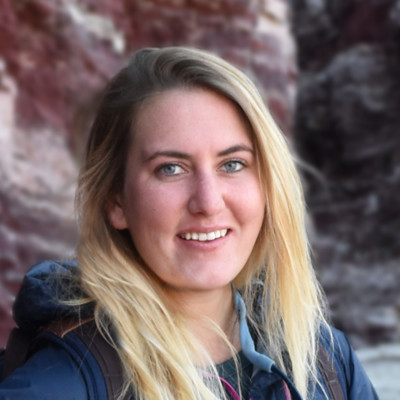 Planning a trip to Northwest Montana? Looking to maximize your time on the iconic Flathead Lake? Look no further! We have all the spots to make your trip a once-in-a-lifetime experience in the pristine waters of the Wild West. As a Montana Native who has lived in Flathead Valley for over 10 years, I've got some knowledge to share!
Flathead Lake: Key Facts & Figures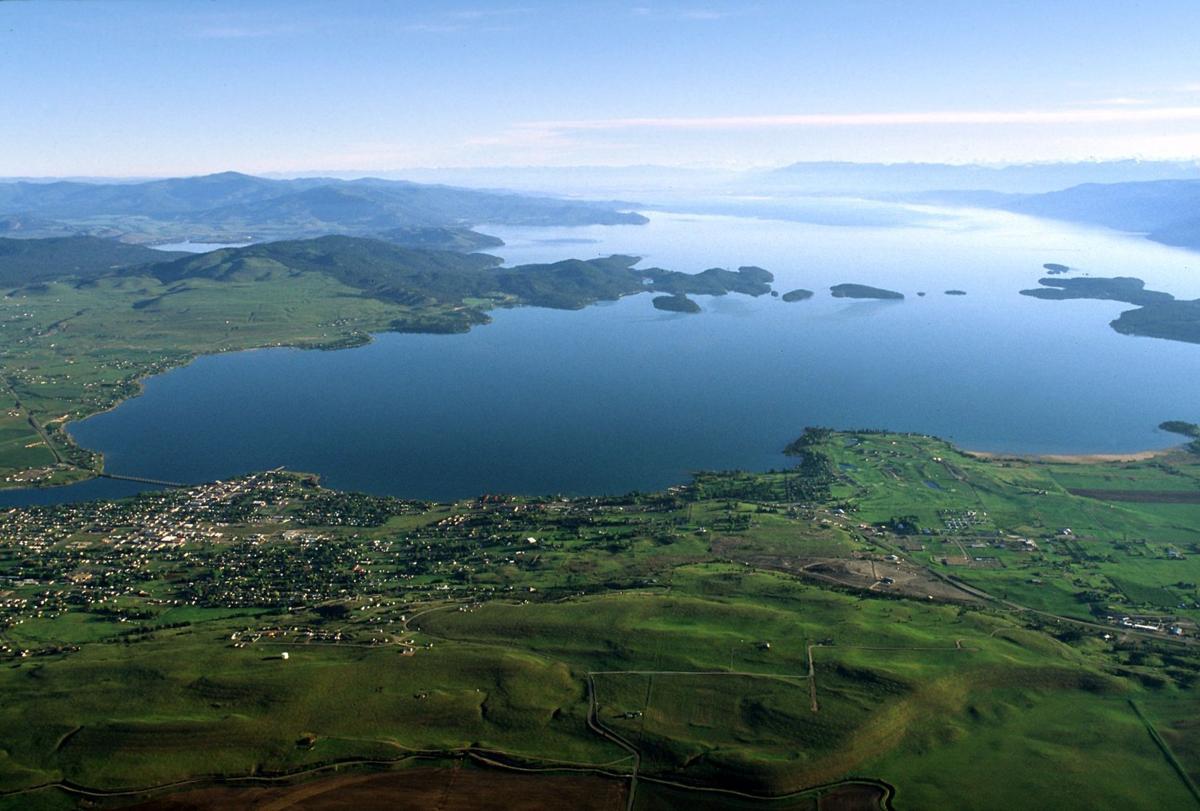 Image Source: Missoulian
In my younger years, I worked as a marina attendant the lake and I had the spiel down. Ahem...
Flathead lake in Montana is 27 miles from tip to tail, and 15 miles at its widest part. At 191.5 square miles, Flathead Lake is the largest, naturally occurring, freshwater lake west of the Mississippi (in the continental United States).
The lake gets its pristine waters from the National Park & Forest Service lands that feed it, making for clear waters and clean, refreshing swims. Driving on the scenic highways that hug the lake shore, it would take you 87.2 miles to drive around the entirety of this massive lake, though there are over 180 miles of actual shoreline! In Montana driving distance, that's about an hour and a half to a two hour drive.
From Flathead Lake's northern end, it's about 40 miles to Glacier National Park and 25 Miles to the popular tourist destination of Whitefish, Montana.
Fun facts
Wild Horse Island to this day has actual wild horses on it.
The current (2022) cheapest lakefront property for sale on Flathead is a 1-bedroom home for $875,000.
The average surface temperature of the lake ranges from 36°F in January to 69°F in August. If you're from the south, like my extended family, you might want to consider a wet suit or a hotel with a heated pool! But, for many the water is very swimmable by July 1st and can be quite delightful by August as the sun warms the lake over the summer.
Planning a Trip to Flathead Lake
When Planning your trip to Flathead lake Montana, the first thing you will want to consider is how to get there. If you are coming from a distance and plan to fly in, you'll want to book your tickets for Glacier International Airport (FCA), or Missoula International Airport (MSO), depending on whether you want to stay on the North or South end of the lake. If you're staying closer to Polson, your resulting drive may be closer from Missoula. If you're planning to lay your head closer to Glacier National Park at the north end, you may be more inclined to stay in Big Fork, Lakeside or Somers.
When deciding on accommodations, there are many options that could suit your needs! Flathead Lake Montana is home to around 100 waterfront vacation rentals, and several hotels. For more budget friendly options, you can also stay in nearby Kalispel which is just a short drive to the lake! For more ideas, take a look at our blog detailing exactly Where to Stay in Flathead Lake.
So, what to do during your time on Flathead lake? While I'll go into more detail later on, here's a quick list of some of my favorite activities each summer: sailing, boating, waterskiing (I'm a big fan of wakesurfing), swimming, fishing, picnicking at local beaches, and camping. If you're interested in the picnic option, be sure to stop at one of the local fruit stands to pick up some fresh flathead cherries!
One more important thing to note is that the southern portion of the lake is on Flathead Indian Reservation, home to the Salish & Kootenai tribes. If you're planning for any recreational activities on the reservation, please be sure to pick up a tribal recreation permit.
Best Beaches on Flathead Lake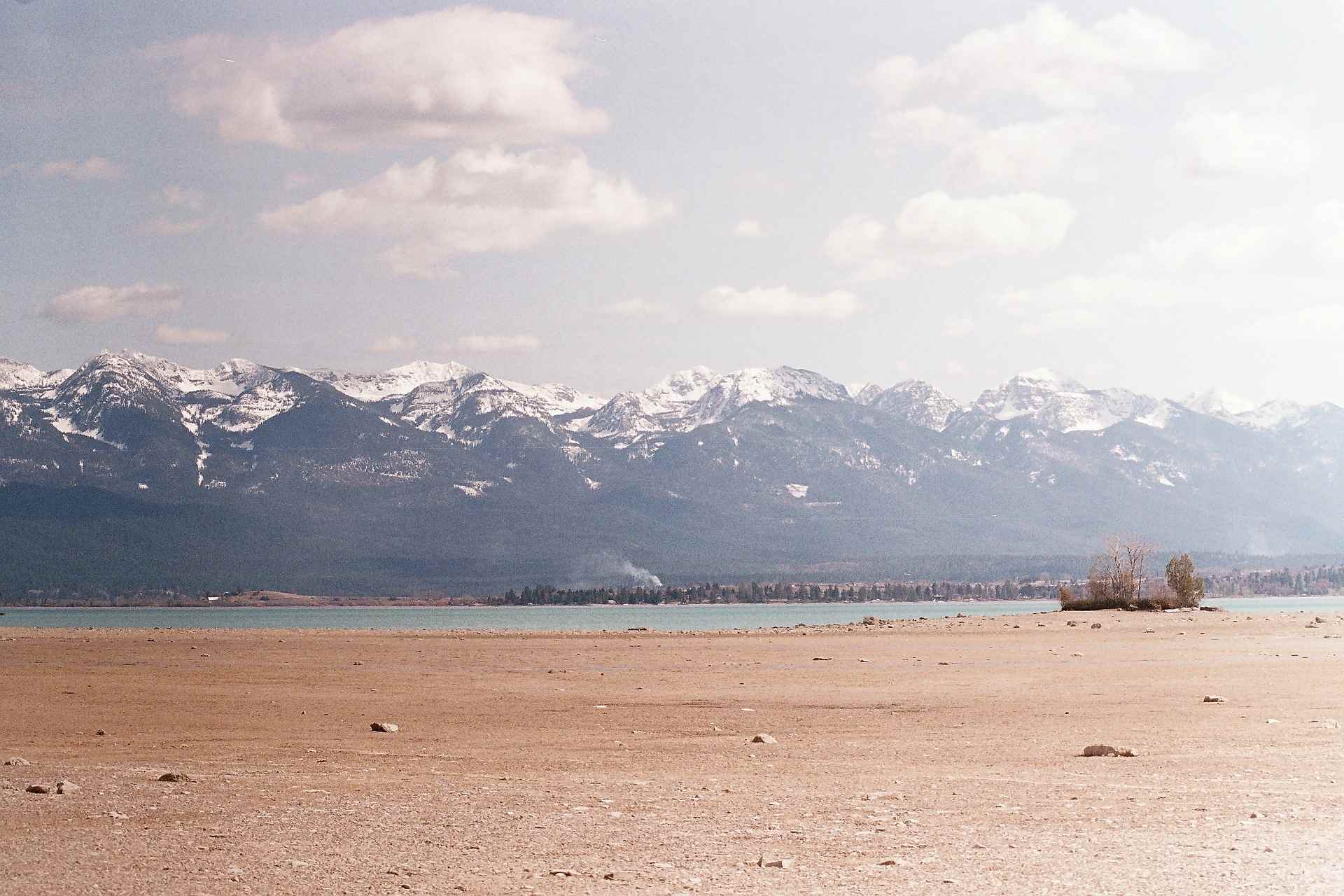 Flathead Lake Montana features several easy to reach state recreation areas with incredible beaches. These include Wayfarers, Woods Bay, Yellow Bay, Finley Point, Walstad Memorial, Big Arm, and Elmo state recreation areas. All of these locations have toilets, boat launches, swimming areas, picnic facilities (to munch on those fresh fruits you just bought), and camping areas.
My personal favorites are Wayfarers, Finley Point, and Volunteer Park.
Wayfarers State Park, with its close proximity to Big Fork, is a great place to stop for a mid-day lunch or evening campfire, even if you have accommodations elsewhere.
Finley Point, as the farthest south option, gives you wonderful views of Wild Horse Island, and peaks at the mission mountains. A fire last year did devastate this area, however, so be prepared to see the burn scars as you pull in.
Volunteer Park takes advantage of the early morning sun as it sits on the west side of the lake, and has a wonderful swim platform. It has huge open spacd to run and a great dock for the kids to play King (or Queen) of the Dock. Local Tip: this is also THE place to watch the 4th of July firework show.
Whichever beach you choose, know that you'll be treated to clean waters & stunning views of the mountains surrounding Flathead Lake in Montana.
Please note: With the exception of Somers beach in April and May (before the waters have risen), there are no sand beaches on Flathead lake, so plan your footwear accordingly.
Fishing On and Around Flathead Lake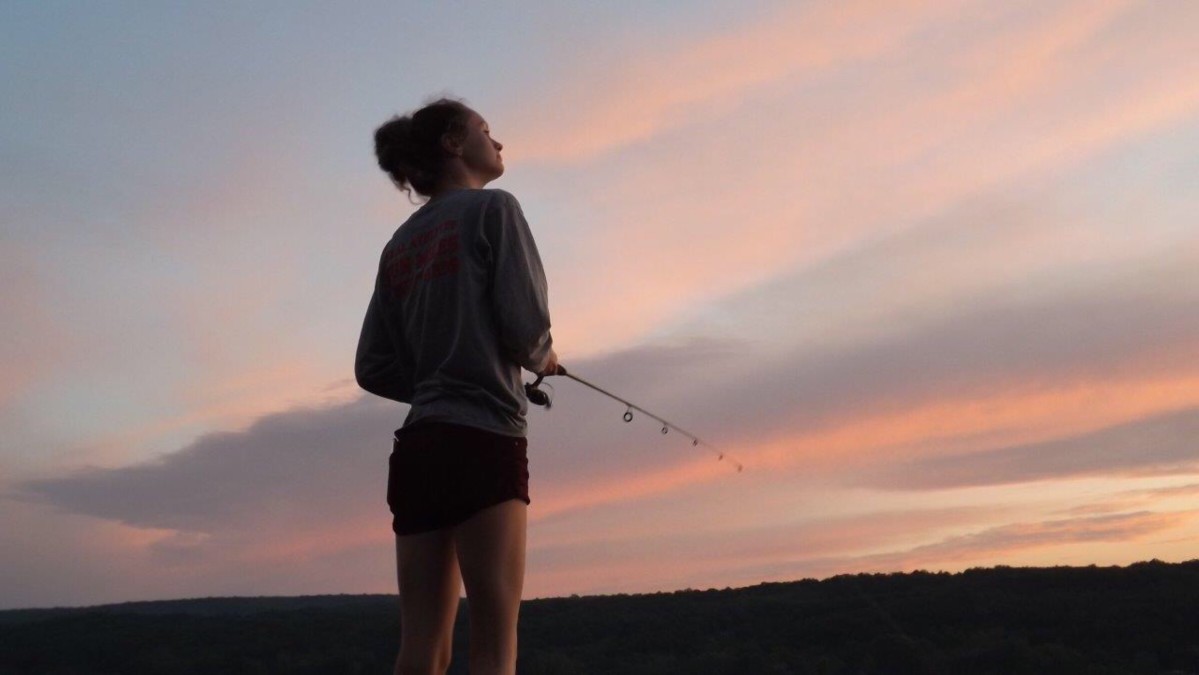 With clear waters and monster catches at the depths of the lake, it's no wonder people are so drawn to fishing Flathead Lake. Flathead Lake is home to trophy sized Lake Trout, Northern Pike, Cutthroat Trout, Lake Whitefish, Bass and Yellow Perch.
My own father had a fishing pole in my hands at the ripe old age of 2, trying to bring in our dinner for the night. Unfortunately, my skills haven't really improved so I am much more inclined to hire a guide for my fishing endeavors, which you can do here! Hiring a guide to take you onto the lake and get you set with down riggers will likey triple your chances of catching some big fish.
If you want to brave the waters on your own, however, here are the recommendations I have collected from our fishing savvy guides and friends.
As with any fishing, start early! You want to get out there before the water gets hot or the children show up to start jumping on your lines.
Plan for what you're trying to catch. Flathead Lake is home to Lake Trout (most common for fishing) which can be caught with spoons and spinners at depth. Cutthrouat and Whitefish can often be caught casting from shore. Perch and Pike require a whole different approach and knowledge. Obviously, some of these are more tasty than others!
Next, pick your spot: Will you be hopping on a boat for some trolling or casting your line from shore? Shore fishing is best in the spring & fall when temps are cooler, and you'll want to look for areas of the lake with steeper shorelines & rocks for the fish to hide around. Some good spots include Wayfarers and West Shore State Parks, Polson City Docks, and the bridge in Polson.
Finally, consult the experts: Fish Wildlife & Parks have put together this guide for fishing on Flathead Lake in Montana, with tips on how to catch which type of fish, where to find them, and ever a few tasty recipes.
Golf Courses Near Flathead Lake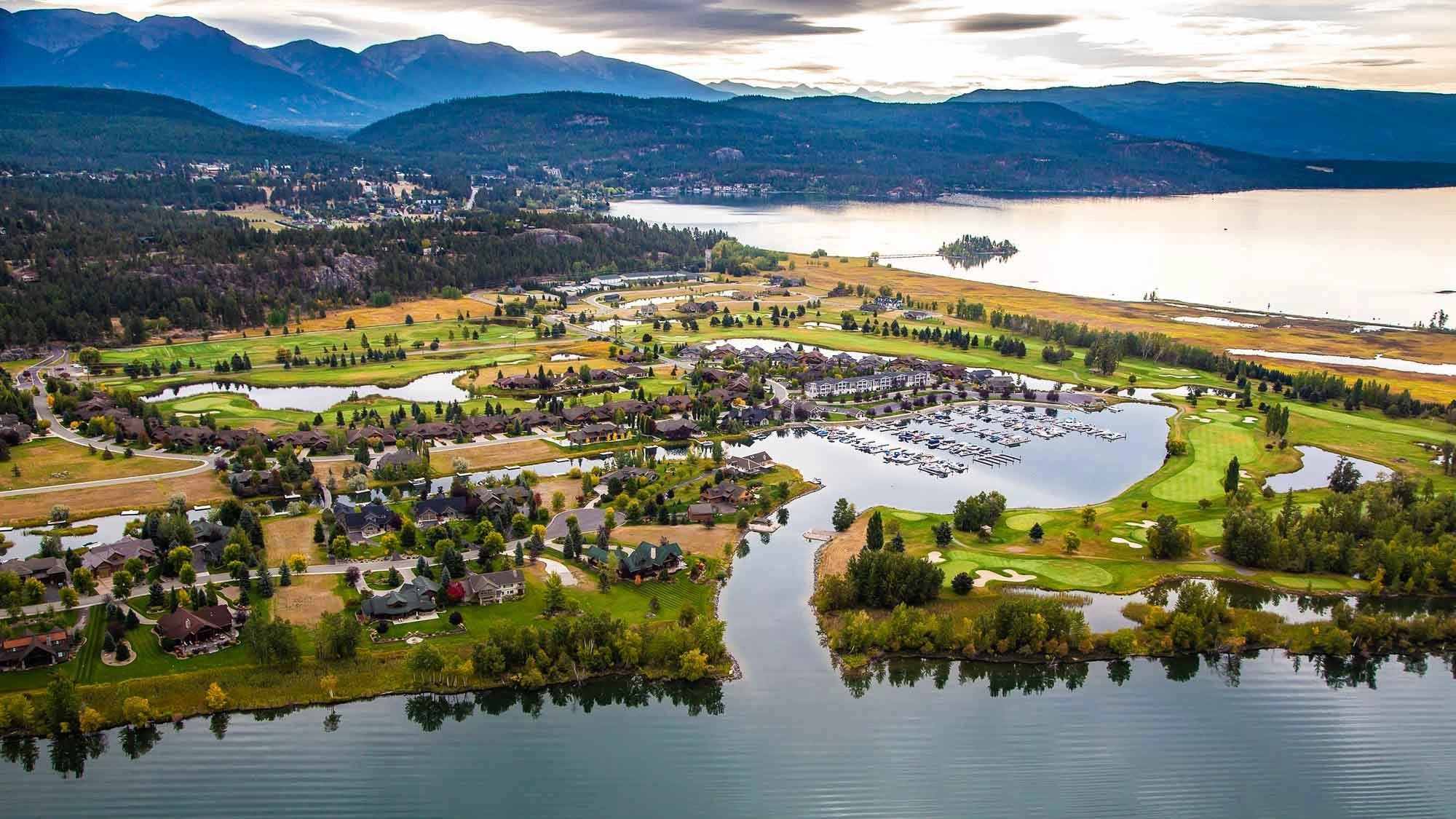 Image source: Montana West
So you've hit the beach and caught your dinner for the day, but what to do with your next morning in Flathead Lake Montana? Well, what "beach" vacation wouldn't be complete without a round of golf? Golf may not be the first activity you think of when picturing rugged Northwest Montana, but you'd be surprised at the quality of golf courses around. I won't be sending you to our notorious par 3 with sloping greens & deer droppings in the backwoods, but rather to high quality courses with jaw-dropping views!
Whitefish Lake Golf Club - Starting from the north and working our way down, Whitefish Montana (30 minutes from Flathead lake) is home to the 36 hold Whitefish Lake Golf Courses. The back 18 are known for their stunning natural water features, while the entire course features views of the looming Big Mountain.
Norther Pines - This course sits at the north end of Kalispell, just twenty minutes from Flathead Lake. Designed by Andy North and Roger Packard, Northern Pines has the unique aspect of a Links course with tall native grasses, rolling hills and sand traps that seem to have an extra gravitational pull. The back nine meander along the Stillwater river where you're likely to see bald eagles, herons or foxes amidst the spectacular scenery. This course is a true gem, just make sure to buy a couple extra sleeves of golf balls!
Buffalo Hills - Traveling south and closer to the lake, you can try out your handicap at Buffalo Hills Golf Course. It's an affordable option with rich history. Established in 1918 & even played by Arnold Palmer in 1978, this stunning course sits right in the heart of Kalispell. While it has 27 holes we'd recommend the 18 hole side which soars from high bluffs down to the river bottoms and back up again to beautiful views of the Swan Range.
Eagle Bend - At the north end of Flathead Lake, take a stop at Eagle Bend.. This 27-hole course was designed by Jack Nicklaus and literally sits on the waters of Flathead Lake where the Flathead River makes its entrance. The iconic Osprey 9 is a course you won't soon forget.
Polson Bay - Last, but certainly not least is Polson Bay. Polson is perhaps the most underrated golf course around. It offers a 27-hole course that is affordably priced and boasts the best views of Flathead Lake of anywhere in the Valley.
Other Fun Things To Do Near Flathead Lake
On such a massive lake there are nearly endless things to do in the area. Whether you are looking for extreme adventure or total relaxation, there is something for everyone. Here's just a small list to get you started.
Scenic Flight - Get an birds-eye view of the gorgeous Flathead Valley and lake below as you soar through the skies on an open-air sport plane.
Paddle Board on Flathead Lake - Checkout Somers Bay and rent a paddleboard or kayak to explore the nearby islands.
Rent A Jetski or Boat - Pump up the adrenaline with a jetski or boat rental on Flathead Lake and enjoying tubing or wake surfing too.
Eat Great Food - Great beer and fish tacos at the Tamarack in Lakeside, breakfast classics at the Somers Bay Cafe, lunch on the dock in Woods Bay or fine dinner dining at one of the many great restuarants in Bigfork.
Hike on Wildhorse Island - Explore this magnificent island that is home to bighorn sheep, deer, elk and yes, horses too!
Mountain Bike Legacy - Experience the newest bike park in the area that is nestled in the hills overlooking Flathead Lake in Lakeside.
How Fires have Affected the Flathead Lake Area
Forest fires are an unfortunate fact of life in the Western United States & nearby Canada. In the summer of 2021, Flathead lake experienced one of the worst fires it had seen in decades, known as the Boulder 2700 Fire. In this fire, 1150 acres of land near Finley point were burned, destroying 14 structures in total. If traveling near the south end of the lake, you are sure to see the effects of this fire.
While forest fires can be good for the health of forests & habitats, that is only so under controlled circumstances in modern times. This means it is important for you to keep an eye on all fire restrictions & recommendations from local communities during your stay near Flathead Lake Montana, especially if you are camping or planning a bonfire. Help us keep our skies clear and our homes safe while you enjoy this beautiful wilderness!
Please make sure to check the current fire restrictions before you have a campfire.
Keeping Flathead Lake Clean & Healthy

Beyond the fire restrictions mentioned above, there are other ways you can help us keep the incredible Flathead Lake in Montana clean and safe for generations to come!
A very important thing to know if you are travelling here with your own watercraft (even a paddle board or intertube), is Clean, Drain, Dry. Montana's pristine waters are kept that way through years of hard work & preservation from our local communities & governments, as well as those who come to recreate here. To prevent the spread of invasive species that could decimate our local ecosystems, please make sure any watercraft you bring is clean, drained of any outside water, and completely dry! Most put-ins will require an inspection to ensure this is the case as well.
Otherwise, just common sense decency goes a long way around here! Throw your trash in a trash can, or if you don't see one, take it with you. Even in parks & other populated spaces, sometimes in MOntana we have to adopt the pack-it-in, pack-it-out mindset.
With so few year round residents compared to the millions of visitors we get every year, we'd appreciate the help in making sure everything stays as clean as when you got here. And don't forget to keep the atmosphere healthy too! Montana has always been known for its friendly locals, so say hello & ask how it's going, smile at a stranger, or whatever it may be.
What is the Flathead Lake Monster?
Ahh the flathead lake Monster. A tale almost as terrifying to children as snow snakes. I'll explain what those are if you ever decide to plan a winter visit to one of our ski areas). As a child I refused to jump in water where I couldn't see the bottom until the age of 13! Why, you ask?
It all began with a road trip around the lakes of Montana for a summer vacation. We had stopped for tackle when an old fisherman in Seeley Lake showed me a Northern Pike mounted on the wall, and told me it could easily eat a wiener dog or, more terrifyingly, chomp off my leg. On the next stretch of our road trip, we ventured up to Kalispell where I learned of the Flathead Lake Monster.
The Flathead Lake Monster is the star of many myths and tall tails. Some claim it comes from Kootenai Tribe legends of a horned fish who killed most of the tribe after they were sawn off. Other locals claim to have seen a 20-40 foot serpent like fish swimming in the lake's depths.
As for me? After comfortably swimming in the waters of Flathead Lake for over 15 years now, I'd say the monster is just the name of a tasty huckleberry flavored soda, and a great way to keep your kids from unsupervised swims. But who knows!?
No matter if you feel a bit superstitious or not, don't let the tale stop you from enjoying crisp waters on a hot summer day! There hasn't been a reported attack from the Flathead Lake Monster in living memory.
So, armed with all the knowledge & local tips I can provide, get out there, and enjoy this magnificent lake!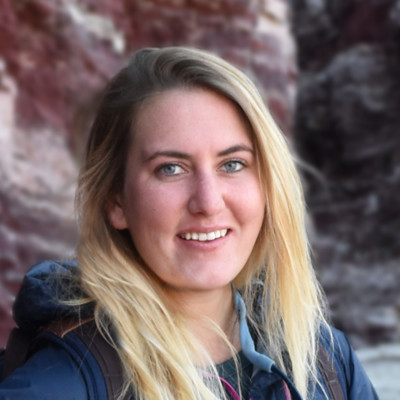 Haley M
Local Writer, Global Traveler
Haley is a writer, rafter and lover of Montana. Born in Big Sky country she can usually be found floating down a river in the summer or sliding on the snow in the winter.